Pokémon Keishou​
OkunoShio
​
RPG Maker XP
Pokémon Essentials v20.1
​
1.09b
​
Join our Discord Server for additional information on the game such as the Kyujitsu Island Pokédex and plenty of guides and infographics!
You can also ask any questions you have on the game, bug reports or suggestions there!

​
Welcome to Kyujitsu Island!

​
Pokémon Keishou sends you on a journey across the blissful paradise that is Kyujitsu Island.
The island is guarded by four Clans: Kusa and Mizu Clan are the Land Spirit Guardians,
while Netsu Clan is the Protector of Kazan in the west, and Yuki Clan is the Protector of Shimo in the east.
In the shadows, Kurai Clan is lingering - although suppressed to a small minority due to their past deeds, they are always scheming to overthrow the old order.
Since the current Lord's time has almost come, an uncertain age is upon the inhabitants of the island...
​
The Lord of the Elder is weak and of old age, no longer capable of leading and protecting the lands.
In times of insecurity, the land becomes unstable.
The Land Spirits are raging.
The ever resting Kazan Mountain is about to erupt.
While snowfall on Shimo Mountain intensifies.
The valley is on the verge of chaos between ice and fire.
The Elder Four are in uproar as well, trying to calm the lands each on their own.
To bring the lands to rest again, it requires leadership and composure.
As the Elder Cycle comes to an end, it is tradition to send the young descendants of Shison Village on their journey to find a new Keishou-sha - a successor to the throne.
where the strongest of them will rise to become the new Lord of the Elder and bring peace back to Kyujitsu Island!
Only who rises above all 8 Clan Leaders can become Lord, however, there are more mysteries surrounding the Path of Ascension!
​
Explore the vast, open world style region of Kyujitsu Island!
A full story with 10-15 hours of gameplay awaits!
Prove yourself to the 8 Clan Leaders and the Elder Four on your quest to become the new Lord!
Discover 650 Pokémon from 9 Generations across the different biomes and weather conditions of the island!
Overcome tough challenges in unique Wild Encounters and Trainer Battles utilizing the Mid-Battle Dialogue capabilities of Essentials Deluxe!
Gather resources and craft your own supplies to endure on your journey, improve your team and catch them all!
Master the special techniques of Terastallization, Dynamaxing and Mega Evolution!
Dive into Max Raid Dens and - after you have become Lord of Kyujitsu Island - embark on Dynamax Adventures!
​
Automatic Level Scaling - grants you freedom to make your own way to explore the world!
Modern Quest System - keeps track on all your Main and Side Quests along your journey!
Visible Overworld Encounters that vary depending on daytime and weather - for a more lively environment and easier hunting of desired species!
Berry Pots - to allow for easy on-the-go berry planting to stock up on important crafting supplies!
Speed Up - choose between 3 ingame speeds to match the game speed to your own pace!
Unreal Time System - days go by fast on Kyujitsu Island, allowing for more dynamic wildlife and faster plant growth!
New Poké Ball Capabilities - craft a big diversity of Poké Balls with added effects as well as brand new Poké Balls such as the Wood Ball or the Protein Ball!
3 Difficulty Settings (that you can switch at any time by visiting Ryuzaki's Lab!):
​
Regular Mode - Generally, the Regular Mode of the game is designed to be challenging already.​

Hard Mode - However, if you look for that extra spice, there is a Hard Mode, increasing levels of Trainer Battles and unique Wild Encounter Pokémon as well as modifying some key trainer battles to have additional mid-battle events! As a reward for beating all Clan Leaders and the Elder Four in Hard Mode, there is a special post-game quest to unveil!​

Easy Mode - If you are looking for a lighter experience, Easy Mode grants you two additional charm slots and two charms unique to this difficulty setting (charms can be turned on or off at any time!):​

Resistor Charm - Reduces damage from super effective attacks by 25%.​

STAB Charm - Further increases Same-Type Attack Bonus (STAB) by 25%.​


...and more! (see Credits for full list of plugins)
​

​
​
Overworld sprite generation may cause the game to run choppy after a while - just give it a quick save and restart and you are fine again!​

In some places with many events, the Speed Up plugin will cause the game to run poorly. Slow down the game speed in those areas for a smoother performance.​

Dynamax sprites for Generation 9 Pokémon are not scaling properly.​

At some bridges, you end up "surfing on land" when interacting with a water tile while standing on/next to the bridge.​
​

​
"Pokémon Essentials" was created by:
Flameguru
Poccil (Peter O.)
Maruno

With contributions from:
AvatarMonkeyKirby
Marin
Boushy
MiDas Mike
Brother1440
Near Fantastica
FL.
PinkMan
Genzai Kawakami
Popper
Golisopod User
Rataime
help-14
Savordez
IceGod64
SoundSpawn
Jacob O. Wobbrock
the__end
KitsuneKouta
Venom12
Lisa Anthony
Wachunga
Luka S.J.
and everyone else who helped out

"mkxp-z" by:
Roza
Based on "mkxp" by Ancurio et al.

"RPG Maker XP" by:
Enterbrain

Pokémon is owned by:
The Pokémon Company
Nintendo
Affiliated with Game Freak

This is a non-profit fan-made game.
No copyright infringements intended.
Please support the official games!
My biggest shoutout has to go to Thundaga and his awesome YouTube Tutorial series, as well as his fan game Pokémon Bushido, which heavily inspired this project!
Furthermore, I want to wholeheartedly shout out all the awesome tileset artists whose awesome work I found on PokéCommunity, RelicCastle and Reddit over the years.
Without your incredible pixel art talent (which I completely lack of), this project would not be half as pretty as it turned out to be (in my own humble opinion at least haha).
Advanced Items Field Moves by
Bergium, TechSkylander1518, Moyo, Marin
Automatic Level Scaling by
Benitex, Joltik, Umbreon
Bag Screen with interactable Party by
DiegoWT
Berrypots by
Caruban
Better Move Tutor by
Sonicover
BW Party Screen by
DeepBlue PacificWaves,Shashu-Greninja, Golisopod User
BW Summary Screen by
DeepBlue PacificWaves, Tommaniacal, Lucidious89, Weibrot, Kobi2604, Dirkriptide, Ploaj, Mr. Gela, Shashu-Greninja, Golisopod User
Charms Case by
Dr.Doom76, Wrigty12, TechSkylander1518, LinKazamine
Encounter List UI by
ThatWelshOne_,raZ,Marin,Maruno,Nuri Yuri,PurpleZaffre,Savordez,Vendily
Enhanced UI by
Lucidious89, Ball Sprites: Poq and BlueEye007
Essentials Deluxe v1.2.7 by
Lucidious89
Following Pokemon EX by
Golisopod User, Help-14, zingzags, Rayd12smitty, Venom12, mej71, PurpleZaffre, Akizakura16, Thundaga, Armin (Fairies Resource Pack), Maruno
Gen 6-7 Battle Sprites
Smogon X/Y & Sun/Moon Sprite Project
compiled for PE by Golisopod User & UberDunsparce
Generation 8 Pack by
Golisopod User, Luka S.J.
Battler Sprites:
Gen 1-5 Pokemon Sprites - veekun
Gen 6 Pokemon Sprites - All Contributors To Smogon X/Y Sprite Project
Gen 7 Pokemon Sprites - All Contributors To Smogon Sun/Moon Sprite Project
Gen 8 Pokemon Sprites - All Contributors To Smogon Sword/Shield Sprite Project
Overworld Sprites
Gen 6+ Berry Tree Overworlds - Anarlaurendil
Gen 6 Pokemon Overworlds - princess-pheonix, LunarDusk, Wolfang62, TintjeMadelintje101, piphybuilder88
Gen 7 Pokemon Overworlds - Larry Turbo, princess-pheonix
Gen 8 Pokemon Overworlds - SageDeoxys, Wolfang62, LarryTurbo, tammyclaydon
Gen 1-5 Pokemon Overworlds - MissingLukey, help-14, Kymoyonian, cSc-A7X, 2and2makes5, Pokegirl4ever, Fernandojl, Silver-Skies, TyranitarDark, Getsuei-H, Kid1513, Milomilotic11, Kyt666, kdiamo11, Chocosrawlooid, Syledude, Gallanty, Gizamimi-Pichu, 2and2makes5, Zyon17,LarryTurbo, spritesstealer, LarryTurbo
Icon Sprites
Gen 1-6 Pokemon Icon Sprites - Alaguesia, harveydentmd
Gen 7 Pokemon Icon Sprites - Marin, MapleBranchWing, Contributors to the DS Styled Gen 7+ Repository
Gen 8 Icon Sprites - Larry Turbo, Leparagon
Shiny Icon Sprites - StarrWolf, Pokemon Shattered Light Team
Cry Credits:
Gen 1-6 Pokemon Cries - Rhyden
Gen 7 Pokemon Cries - Marin, Rhyden
Gen 8 Pokemon Cries - Zeak6464
Script Credits:
Golisopod User, Luka S.J.
Compilation of Resources:
Golisopod User, UberDunsparce
Generation 9 Pack by
Caruban, Lucidious89
Script Gen 9 and Adapting PLA:
-Caruban
-Lucidious89
-Eskiss (Legend Plate script based on)
PBS for Gen 9:
-Caruban
-Lucidious89
-PorousMist (Updated the abilities, items, and moves description)
-DJChaos (TM Items)
-Futuresushi (Shortened abilities and moves description)
Pokemon Gen 9 Battler Sprites:
KingOfThe-X-Roads, Mak, Caruban, jinxed, leParagon, Sopita_Yorita, Azria, Mashirosakura,
JordanosArt, Abnayami, OldSoulja, Katten, Divaruta 666, Clara, Skyflyer, AshnixsLaw, ace_stryfe
Pokemon Gen 9 icons:
ezerart, JordanosArt
Pokemon Gen 9 Followers:
Azria, DarkusShadow, EduarPokeN, Carmanekko, StarWolff, Caruban
Pokemon PLA and Gen 9 Footprints :
Caruban
Pokemon Gen 9 Cries:
Edited from Lightblade Absol's
Gen 9 Cries compilation video
Edited from HeroLinik's
Pokemon Scarlet and Violet - Walking Wake and Iron Leaves Cries
video
Edited from HeroLinik's
Pokemon Scarlet and Violet - All Teal Mask Cries
video
Gen 9 item icons:
-
lichenprincess
(Tera Orb, Bamboos, Tera Shards, Mirror Herb, Loaded Dice, Leader Crest, and Kubfu Scrolls, Booster Energy, Gimmighoul coin, TM Material, Kofu's Wallet, Sandwich, Herba Mysticas)
-Caruban (Punching Glove, Auspicious Armor, Malicious Armor, Ability Shield, Clear Amulet, Covert Cloak, Scarlet&Violet Book, Mochis, Teacups, Ogerpon Masks)
-
jinxed
(Syrupy Apple and Fairy Feather)
Original Pokémon: Legends Arceus Expansion Script :
-
StCooler (Original script for Gen 8 Project in v18 and Status sprites)
-
PorousMist and curryofthepast (Adapting the script for v19.1 use)
PLA item icons :
AztecCroc, 3DJackArt, Caruban, lichenprincess
Pokemon cries ripped:
-Morningdew
Pokeballs battle animation and summary icon:
-Caruban
-WolfPP (Beast ball battle animation)
PLA Pokémon icons:
LuigiTKO
PLA Followers:
Boonzeet, DarkusShadow, princess-phoenix, Ezeart, WolfPP
PLA Sprites from
Smogon Gen8 Sprite Project
:
Blaquaza, KingOfThe-X-Roads, KattenK, Travis, G.E.Z., SpheX, Hematite, and SelenaArmorclaw
Vanilla Style Version
Pokémon sprites:
KingOfThe-X-Roads, Mak, Caruban, jinxed, leParagon, Sopita_Yorita, Azria, Mashirosakura, JordanosArt, Scept, NanaelJustice, SoyChim, KRLW890, AnonAlpaca, PokeJminer, Red7246, Carmanekko, Eduar, Lykeron, GriloKapu10, Mesayas, Erkey830, QDylm, PorousMist, OldSoulja, AlexandreV2.0, Z-nogyroP, lennybitao, Ruben1986, GRAFAIAIMX
Blaquaza, KattenK, Travis, G.E.Z., SpheX, Hematite
Gen 9 Icons:
Vent, Katten, leParagon, Cesare_CBass, AlexandreV2.0, Carmanekko, GRAFAIAIMX
also thanks to Axel Loquendo, CarmaNekko, Divaruta 666, Okyo, JLauz735, and ClaraDragon for
Iconos 9na Gen gba completos
PLA Icons:
LuigiTKO, Pikafan2000, Cesare_CBass, Vent, Cesare_Cbass, MultiDiegoDani, leParagon, JWNutz
and thanks for
Pokémon Icons Act 2.9 - Teracristalizando
Full Sprites Credit List:
See Full Sprites Credit List
Held Item Drops by
thatonekriegerwriter, TungstenBasilisk, Cilerba, Vendily, TechSkylander1518, Kingfisher
Improved AI by
KRLW890
Item Crafting UI Plus by
ThatWelshOne_, Vendily
ItemFind by
Boonzeet
Lin's Notebook by
LinKazamine, Mr. Gela, Barubary, redblueyellow, wrigty12
Lin's Weather System by
LinKazamine, Zaldar, Swdfm
Modern Quest System by
ThatWelshOne_,mej71,derFischae,Marin
Overworld Shadows EX by
Golisopod User, Wolf PP, Marin
Randomized Trainer Teams by
Kotaro
Speed Up by
Marin, Phantombass
Terastal Phenomenon by
Lucidious89, wrigty12
Unreal Time System by
FL
Visible Overworld Wild Encounters by
derFischae
Voltseon's Pause Menu by
Voltseon, Golisopod User, ENLS
ZUD Mechanics v1.2.4 by
Lucidious89
Title Screen:
Japan mountain fuji with snow near water suns vector image by eosboy (slightly edited)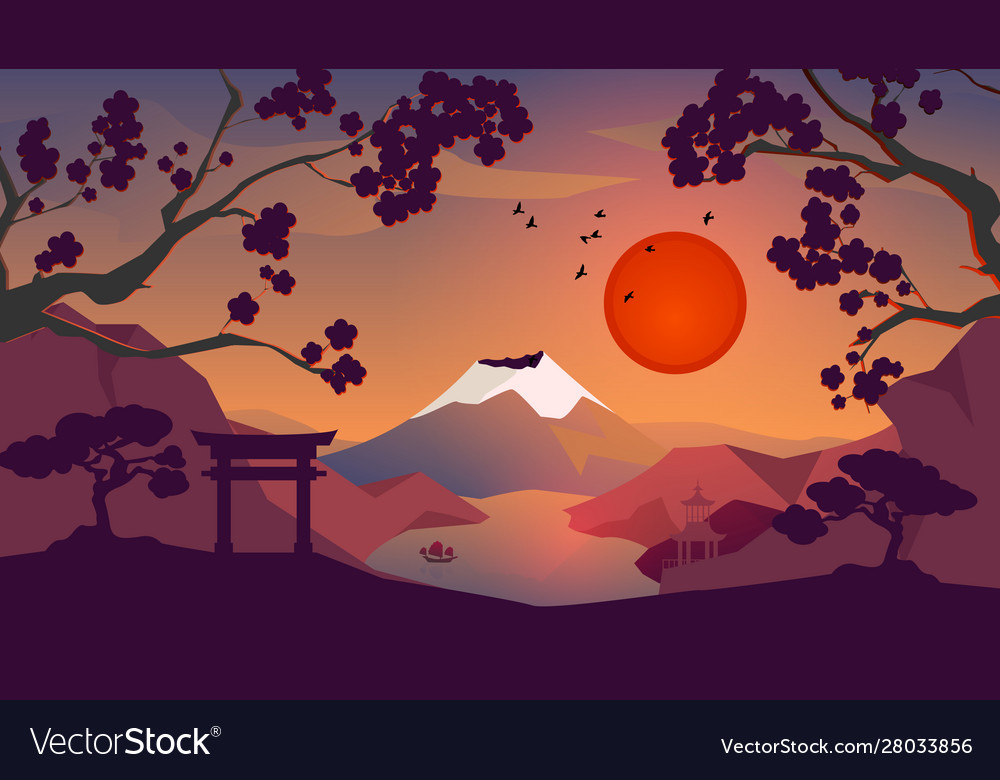 Japan mountain Fuji with snow near the water, sunset landscape background, red sun, pink sakura trees, japan houses and boat, Vector illustration. Download a free preview or high-quality Adobe Illustrator (ai), EPS, PDF vectors and high-res JPEG and PNG images.
www.vectorstock.com
​
Pokémon Scarlet and Violet - The Teal Mask
Pokémon Scarlet and Violet
Pokémon Brilliant Diamond & Shining Pearl
Pokémon Sword and Shield
Pokémon Sun and Moon
Pokémon Black 2 & White 2
Pokémon Black & White
Pokémon X and Y
Pokémon Omega Ruby & Alpha Sapphire
Pokémon Diamond & Pearl
Pokémon HeartGold & SoulSilver
Pokémon Conquest
The Legend of Zelda: Breath of the Wild
Super Mario Odyssey
Naruto: Clash of Ninja 4 / Naruto: Clash of Ninja Revolution 3
Loop Hero
Keishou - Minako Seki - Kingdom OST
​
I started playing Pokémon when I was 6 years old: Pokémon Blue on my yellow Game Boy Color - oh boy those were the days! Since I always had a passion for game design, creating my own levels, maps and tracks since the old Amiga Days (be it Boulder Dash, The Settlers, Re-Volt or Warcraft 2/3, just to name the few that I remember from the top of my head), I always had the dream of connecting that passion with another passion of mine: Pokémon. I discovered Pokémon Essentials fully on chance during a chemistry class in my Bachelor's around 2014 by seeing somebody in class with his notebook, being more interested in creating cool maps in RPG Maker than actually listening to the class (haha!). At first, I was a bit intimidated to start my own project. Around 2016, I discovered Thundaga's absolutely awesome YouTube Tutorial Series, and from that point, my spark was ignited! For around 4 years, I worked on my first project, always expanding with new features I discovered and new contents provided by this awesome community. To be fair, this first project was quite basic, probably blown out of proportion and with a lot of very questionable game design choices. After a decent break, I took advice I read and heard to heart and instead of stuffing more and more content in one project, its time to close the book and start anew. I decided to start development of a new project, coming up with first sketches of the map and story in Summer of 2022, starting the actual work in RPG Maker in October. And after one year of really trying to sharpen my game design skills and pouring my heart and soul into this project, I am now very proud to share some of my creative work with the world (and not only with some selected friends) for the very first time in my life :)​

​

Please share any feedback, bug reports or other thoughts with me and have fun playing!
​
1.07 introduced a bug where the Glimmora Event Encounter does not disappear after beating it, which results in the player being unable to complete the main quest in Kiri Forest. This is now fixed.
Fixed a potential softlock in Kuukan Ruins.
Fixed a game crash when opening the pause menu in Dynite Cavern.
Fixed a bug in Sakyu Temple that could result in the game freezing when getting teleported back by the Temporal Pads.
Fixed a bug that prevented the last heal in the Takeru battle from triggering.
Fixed a bug that prevented you from shaking trees you have not shaken before.
Added a backtracking point to Kiri Forest that opens up a gate once you made your way to the area close to the altar in the northeast.
Added the following moves to the respective Pokémon's movepools:

Vaccum Wave: Scyther line

Modified obedience settings. Traded Pokémon can now disobey if they exceed level "30 + 15 * badge count" (was "10 + 10 * badge count before).
Increased spawn rates in Yama Passage, Kazan Passage and on water.
Added sell prices to Cherish Balls and Master Balls so they don't get used first when crafting a TM.
Reduced price of Luxury Balls from 3,000 to 1,500.
Modified the crafting icon for the Poke Ball ingredient to better indicate that it uses any ball you own.
Fixed a game crash when interacting with the Raid Den in the south of Kiri Forest.
Fixed a bug that prevented the player from using Fly when opening the map from the pause menu.
Fountains in Kazan Mountain now fully heal the player party. Also added some more hints to the area.
Added resting spots to Keisatsu Castle and Sakyu Valley.
Tapu Fini does not appear in its cavern now until you beat the Kurai Leaders.
Added Volcanion, Zekrom/Reshiram, Glastrier/Spectrier and Zacian/Zamazenta to the spawn pool to one specific Max Raid Den each when using Dynamax Crystals and fulfilling the respective quest requirement.
Changed the crafting material requirements for Wishing Pieces and Dynamax Crystals to require Dynamax Candy instead of Stardust.
Added Chest Keys as potential Max Raid Den reward.
White Mane Hair is now properly removed from the inventory when receiving the Reins of Unity.
Fixes some glitches that could prevent the player from beating the Elder Four once they lost and started over.
Fixed a bug that could freeze the player at the first Kenshi Clan member past the bridge in Aki Forest.
Fixed a bug that could stop the player from moving across the boulders in Kazan Mountain to access Volcanion.
Fixed ways to get into Sakyu Valley and Shimo Mountain without having received the respective quest.
Removed a potential softlock in Kuukan Ruins.
Fixed a potential freeze during the "Cattle Theft" quest in Noyanagi Plains.
Added Move Deleter to the "Masters of Battle Techniques" shop in Chushin City.
Added the following moves to the respective Pokémon's movepools:

Grassy Glide: Grookey line
Scale Shot: Gible line
Vaccum Wave: Scizor
Scald: Mareanie line

Hisuian Sneasler is now properly evolving when leveling up during daytime while holding a Razor Claw.
Drastically increased the chance for wild Bisharp to hold Leader's Crest.
Mizu Leader Nami: Modified Ludicolo's Nature and EV spread to be less offensively oriented.
Elder Four Chiyoko: Light Screen and Reflect are now renewed every 7 turns (was 6).
Kurai Lord Orochi: Ting-Lu is now properly receiving a one stage defense and special defense raise in the first turn.
The Coalossal Event Encounter now properly utilizes Absorb Bulb.
The Barbaracle Event Encounter now properly utilizes Mud Sport.
The Glastrier Event Encounter does not freeze the player's Pokémon anymore. Instead, they will suffer from frostbite, confusing the target and getting their special attack lowered by two stages and dealing 1/16 HP damage at the end of every turn until switched out.
Added Auspicious Armor and Malicious Armor as uncommon wild items from Armarouge and Ceruledge.
TM's do no longer display their attack's name twice in the "TM's & HM's" bag pocket.
Removed the second Dauntless Plate that could be collected after the Glimmora Event Encounter.
Removed a Strength Gauntlet that was placed in Aki Forest for testing purposes.
Included ways to receive Hisuian Braviary and Kantonian Voltorb.
Master Akio in Shison Village will now congratulate you on becoming Lord of the Elder! You can also view your Hall of Fame teams again by talking to him!
Reduced the density of the fog overworld weather effect.
Added a thing for the secret hard mode reward in the game …

also removed a glitch that unlocked the quest even though the requirements were not met.Minor collision and text fixes.
Redesigned Kazan Mountain to hopefully clean out all the bugs that could occur with events not properly showing (some progress made in this area prior to this patch might be reset, however Quest progress will remain).​

Fixed a bug in Sakyu Temple that could result in the game freezing when triggering the temporal recall pads multiple times.​

Fixed a bug in Sakyu Valley that prevented the player from completing the puzzle. Also made the visuals for the different pads more clear and added some hints.​

Fixed a bug where Tapu Koko is not actually starting to levitate to avoid ground-type moves at the start of the battle.​

The shrine in Yosei Woods no properly functions as a rest spot.​

Added Electirizer and Magmarizer to the "Tools of Evolution" store.​

All berry trees found in the overworld grant 3 berries now (some only gave 2).​

Slight encounter and trainer modifications.​

Fixed a visual glitch when rock climbing with a shiny follower Pokémon.​
Fixed a bug in the Mei Clan Leader Battle that lead to the player receiving stat boosts when using certain fire type moves, which are meant to be for the opposing Pokémon.​

Fixed a bug that caused the Clan Leader Battles against Yukino and Takeru to be counted as a victory, even if you lost the battle.​

Increased the yield for all berries from 2-5 up to 3-6 and increased the amount of berries your Following Pokémon picks up from 2 to 3, therefore reduced the effectiveness of the Berry Charm. This should lead to having a better stack of berries early on, without receiving too many late game.​

Fixed Wave Crash to make the user properly take 1/3 recoil damage.​

Added some additional triggers that will give the players hints on how to solve the "Cattle Theft" quest in Noyanagi Plains.​

Snorlax Event Battle: reduced amount Snorlax heals itself at the start of Turn 4 from 50% to 25%.​

Added a fisherman to Route 1… :)​

Added some signs to give the player some good old trainer tips.​

Removed Doduo and Dodrio from Raid Den in Noyanagi Plains (sorry again to the 3 Doduo lovers… :) ).​

Minor text fixes.​
Fixed a bug that caused another battle against Shiro to chain after triggering the "Kurai double battle + Shiro battle" event in Noyanagi Plains.​

Compressed and looped lots of music files to DRASTICALLY reduce the game's file size and modified the title screen music.​

Made some slight adjustments to UI visuals.​

Fixed some collision bugs inside the houses in Shison Village.​

Fixed some music inconsistencies when going to sleep in various houses and temples.​

Ryuzaki now hands you your Pokédex - you don't have to pick it up from the table yourself anymore :)​
Fixed a bug in Suna Beach that caused the Purple Gem to not disappear after the player picked it back up from the socket to the right.​

Added Destiny Knot and Everstone to various vendors.​

Fixed a bug that caused the Panpour overworld quest encounter to reappear after successfully completing it.​

Made a slight visual modification to the Panpour overworld quest encounter puzzle to give the player a slight hint how to solve it :)​

Removed a collision glitch at one of the berry huts in Chushin City.​

Added "Money" display at Berry Voucher merchant.​
Berry Plants in the overworld should now properly disappear after being harvested (this will most probably not retroactively fix berry trees that were planted and harvested once before this patch).​

Fixed a colision bug that allowed the player to enter the Lord's Dojo early by clipping through a tree.​

Fixed a bug that allowed the player to leave Shison Village early (and also get stuck on the guard when talking to him from the right).​

Fixed false position of the guard in the east of Chushin City that allowed the player to bypass him early.​

Fixed a bug that prevented the player from entering one of the Dynamax Adventure zones in post-game.​

Oval Charm is now properly displayed in the regular Charm List instead of the Elemental Charm List.​

Increased Legendary Encounter chances at Raid Dens when using Dynamax Crystals and drastically increased capture rate of those encounters.​

Rebalanced Max Raid Rewards to grant slightly more Stardust.​

Improved battle backgrounds in many areas.​

Updated Wild Overworld Encounter spawn animations for aggressive, water and shiny spawns to be more distinguishable.​

Removed Dedenne encounters (this Pokémon is not part of the regional dex).​
Fixed game crashing bugs at hidden merchant in Chushin City.​

Fixed game crashing Day Care bugs that prevented the player from receiving eggs.​

Fixed indoor sound in Day Care.​

Added Numel and Camerupt to the Pokédex and encounter list (as intended) and removed Doduo and Dodrio (sorry to the 3 Doduo-lovers out there!).​

Fixed duplicate Tyranitarite loot and added missing Heracronite loot.​
Last edited: