Pokémon Kaisen​
Plot Point

:

Betrayal


Key character:

Professor
Made using:
Pokémon Essentials V19
Team:
SwaggyHere(Lead dev), Nova12(Playtester), PeterParker4444(Playtester)
I know some of you might be thinking,
"
What kind of weird name is this?
"
or
"
Excuse me but what?
"
Yes. For the Winter Game Jam 3, I decided to merge the manga/anime, "
Jujutsu Kaisen"
, which I hold very very close to my heart, and
Pokémon
itself.
And no, no. It is not plagiarising any plot of the original and has it's own storyline and characters.
The game is the first installment of the series, which I hope to make during Game Jams, and covers the "
Rise of Curses
" arc.
I am still learning about Rpgmaker Xp and also had a
sudden surprise exam from school which lasted a week
, so I am gonna apologize in advance if the quality lacks in places. (I will be looking to improve my skills post jam though :) ).
Alright enough about myself, let's start with the game.
In the world of humans and Pokémon, there exists another form of being known as Curses which are formed from Cursed Energy and mean nothing but harm to humankind. A secret Jujutsu society exists, comprised of gifted individuals known as Jujutsu Sorcerers who use Cursed Energy for various techniques and protect humankind from these Curses. You, are one such gifted individual who is able to communicate with Pokémon directly through their hearts.
A new part near Kanto has recently been discovered and the Jujutsu Society has sent a group of Sorcerers for the safety of the humans settling there. But danger looms at large as an extremely powerful Curse, known as Special Grades, have been sighted. Before you know it, you have been assigned to help the Sorcerers stationed there in taking it down. A new adventure awaits as well as danger. What waits for you in the depths of this still to be yet properly explored place? It's for you to find out.
1. a.The original 151 Pokémon with some of them having new movesets, abilities and improved stats. (Pssst, Farfetch'd is a monster here in terms of battle((Oh wait no Dark types present, Psychic types go brrrr)).)
1. b. Pokémon that evolve by trade now evolve by level up.
2. (Jumble?) (Brain-tweaking things?) Puzzles!
3. A steep level curve, with the xp system adjusted to not make it feel like a long and tiring grind.
4. An interesting and fresh storyline, which disregards the norm "Losing in a Pokémon battle means the main villain cannot fight anymore."
5. Post-game with sidequests.
6. A teensy-weensy recolored and retextured battle UI.
7. Protagonist getting Fridgephobia. I am serious, please touch all the fridges you see.
​
First and foremost, credit to Gamefreak and Nintendo for creating Pokémon.
And credit to Gege Akutami and Mappa Studios for creating Jujutsu Kaisen.
Pokemon Essentials credits
--------
Poccil
Flameguru
Maruno
FL.
P-Sign
Graphics
------
SwaggyHere
Aveontrainer
Nagasaky

Cool Text is a FREE graphics generator for web pages and anywhere else you need an impressive logo without a lot of design work
Tilesets
------
Ekat
Vurtax
Heartlessdragoon
thedeadheroalistar
Alistar
Slimshady
Idilio
Aveontrainer
HeroAlistar
Redblueyellow
SteamyJ
Anonaplacca
Pokémon Rejuvenation
Puggsoy
Zein
War8
Morlockhater
Nemu
Ross Hawkins
Pokemon Dawn
The-Red-Ex
Fabnt
Music
-----
Eric Matyas (
www.soundimage.org
)
Fonzi M- Melodies on Piano
Plugins(Modular Title Screen and Luka's scripting utilities)
-----
Gamefreak
Luka S.j.
1. Once the game has been released, any bugs you encounter should be reported either here or to my Discord username SwaggyHere#3853.
2. The puzzles have been created thinking that you put a bit of thought into them. Feel free to check the walkthrough if you are stuck.
3. Again, if you need the information about changes a Pokémon species has, refer to this document.
Pokémon Kaisen Pokémon changes These are all not considering the baseexp and growthrate changes. There are some move changes such as Blastoise learning Dragon Pulse or Venusaur learning Rockslide but I will not be listing them since it's extremely hard to find them in all 151 mons. -Bulbasaur ...

docs.google.com
4. The battles after entering bottom floor of ruins are all losable. This has been done to keep the tension of the cutscene consistent.
5. And that's about it. Enjoy the game!
Pokémon Kaisen walkthrough The walkthrough will only cover the main story and the two sidequests available in post-game. Episode 1: Shapeshifter Part one- Wooooz through the intro, learn about Curses, Cursed Techniques and Domain Expansion in the intro if you want to. Part two- Land in Inken...

docs.google.com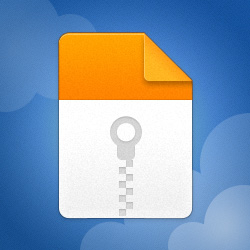 MediaFire is a simple to use free service that lets you put all your photos, documents, music, and video in a single place so you can access them anywhere and share them everywhere.
Version 1.0.1- (Download the one below, the above one is bugged one T_T)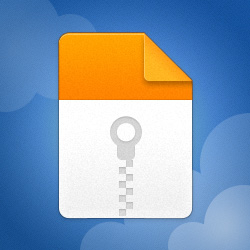 MediaFire is a simple to use free service that lets you put all your photos, documents, music, and video in a single place so you can access them anywhere and share them everywhere.
SwaggyHere submitted a new resource: Pokémon Kaisen Resource Pack - A collection of few ow sprites, compilation of Ekat's various tilesets and bgms. The pack, as mentioned, consists of several ow sprites, along with various other images and logos used in the game. There are three compilations...
reliccastle.com
Let me know if I missed someone out in Credits. Have fun playing :D.
Last edited: