Game Title: Pokemon Guild: A Warrior's Fantasy
Description: Let us take a step back and view the world of Pokemon through a different set of eyes. Instead of becoming a trainer and traveling around regions building up a team, battling against other trainers, evolving them, and collecting badges in preparation for the Elite Four and the Champion at the end, what if we weren't able to actually send them out to do the battling for us, instead having to do the fighting ourselves with weapons and skills, not just against other people, but against Pokemon themselves? This is exactly what that is. Throughout the world, there are organizations where people band together for a common cause called guilds. Guilds typically work towards making the world a better place, though that isn't always the case. In some instances, they are actually quite evil and underhanded in the way they go about getting things done, usually only involved in what they are doing for the money and fame.
Pokemon Guild is set up in a manner similar to Dragon Quest, with some Final Fantasy IX splashed in. In it, you assume control of either Red, Blue, or Leaf, a young swordsman/swordswoman who seeks to join a guild themselves in order to help anyone and everyone in need, as well as the opportunity to explore the world they live in.
Features:
EQUAP Skills - You don't learn any skills as you gain experience and level up. Instead, all the skills you can learn throughout the game are bound to your equipment. As long as you have it equipped to a character, they can use the skill and gather points as they win battles in order to learn them; removing the item before one is mastered removes it from your list of available skills. Once learned, you can move onto another piece of equipment.
Passive Skills - Special skills given to equipment that give bonuses to stats, gold, exp, or any combination of them.
Auto States - Upon a character's HP reaching a certain percentage, they enter into a state of empowerment, giving them a variety of bolstering effects. These effects do not run out once they are activated, so long as your HP doesn't go above the threshold for activating the auto-state.
Quest System - Not much to say... Main thing here is that quests are broken into 2 different categories, Main and Side. Main quests progress the game itself and mainly offer exp or gold as a reward, occasionally items that you can't find in shops. Side quests usually break away from the main and are opposite in terms of rewards (giving you items that you either can buy now, early access to one that appears later, or getting a rare item that only appears once).
Skill Separation - This is mainly done in 3 ways: Physical, Special, and Status. Physical moves require you to expend your own HP in order to perform them; Special and Status moves consume your SP in order for them to be used. Occasionally, you'll find a move that falls into either the Physical/Special category that actually consumes both, so you've been warned.
Forging - Yeah, that's right. You can take your old junk to a smithy, throw in a few other items (if needed), and get something better out of the deal. Items can be crafter into different, more powerful versions of themselves, weapons and armors can be imbued with elemental properties, gain improved stats, and sometimes come with a learnable skill. But be careful; Should you choose to do the opposite with items that can be broken down, you'll get only half of what you spent to make it and you might get a base component out of it.
Difficulty System - I put this last for one reason and that is because it can be a complete pain. Setting a difficulty doesn't seem like much of a bad thing, but think about it like this: you can either make the game super easy by nerfing the enemy's damage and making gold, exp and your damage OP or super frustrating by nerfing all of that in the game and make the enemy's damage OP. Plain and simple.
Game Screenshots:
Game Download: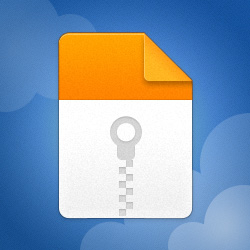 MediaFire is a simple to use free service that lets you put all your photos, documents, music, and video in a single place so you can access them anywhere and share them everywhere.
Made Using: RPG Maker XP
Team: AngelusMortis (aka Kirik); Alcanik (aka Karma)
Notes: When you download the game, you will notice that the Resource Pack is also included in the folder, both the zipped and normal folder. I forgot to remove it when I zipped it, so sorry for the file size.
The weapons and armors list is incomplete in the game folder nor was an items list put together.
Also, for some unknown reason, the game crashes whenever F12 is pushed, so avoid hitting it if you can.
Resource Pack: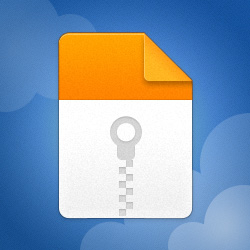 MediaFire is a simple to use free service that lets you put all your photos, documents, music, and video in a single place so you can access them anywhere and share them everywhere.
https://www.mediafire.com/file/imzumx6ajr33c4x/rtp.zip/file
Credits:
System

Enterbrain

Original Works

Nintendo
Game Freak
Creatures Inc

Title Image

FelixMittermeier - Background
Fontmeme.com - Title Font

Music

PocketMonstersMusic
Junichi Masuda
Go Ichinose
mariomaxi95
仲野順也
TheQueenOfGaming
Twiggies
Masamichi Amano
Poesnacks
KunaiKitsune

Sound Effects

thecrow_br
AlexCaughtFire

Scripts

KleinStudio
Blizzard
TerreAqua
ArcaneAlchemy
game_guy
GuardianAngelX72
BanisherOfEden
italianstal1ion
indinera
Yami
blazinhandle
Arrow-1
Caro La Rushe
Zan
shahafyz57
Echo
Cid
Fantasist
Ceaon
NAMKCOR
mumerus
chino69
Subsonic_Noise
Heretic
ForeverZerO
Peekimon

Graphics

Indogutsu Tenbuki - TO:TKoL Icons
Ren "Foxx" Ramos - SN2 Spears
Banpresto - SN2 Spears
daumoth - FF6 Tiles
Clara - PKMN OWs
Princess Pheonix - PKMN OWs
LunarDusk6 - PKMN OWs
CrimsonPenguin - D HoD Sprites
NerysRhys - FFTA2 Icons
Random Talking Bush - PE Trainers
wormintheworks - PFRLG Attacks
DeathBringer - TLoZ Icons
SmithyGCN - ToE Magic, CSotN Items
Pokemon Showdown - Pokemon Battle Sprites
Darkfox - Spin Shot
Rose_of_Yoshiki - Fire Drop
[ICODE]
[/ICODE]
Update -
I updated the game folder with the animations, game over, transitions, and window skin folders so that the game
will
work properly. I also included a link in the post to a zipped RTP folder for RMXP for anyone interested in the content there.
Update 1.1 -
Game has been updated to fix bugs and errors.
Last edited: