Pokemon:
The Long Day
Go on an adventure throughout Rosie island rescuing your friends Pachirisu
This was made in less than 18 days.
Screenshots:
Download: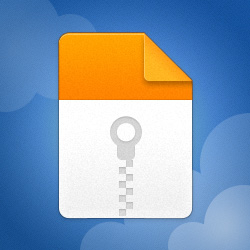 MediaFire is a simple to use free service that lets you put all your photos, documents, music, and video in a single place so you can access them anywhere and share them everywhere.
Made using:
Pokemon Essentials v19
RPG Maker XP
Team:
Kagic-Marp
Resource Pack:
https://reliccastle.com/resources/786/
Name-box by By Theo/MrGela @ theo#7722

"Calis" by alucus

chaotic cherry

"Dark Ruins by Pyromatical

"Public Gen4 Tileset":
Magiscarf
WesleyFG
SailorVicious (Formerly known as Heavy-Metal-Lover)
Shawn Frost
NSora-96
PeekyChew
Kyle-Dove
Claisprojects.com
Minorthreat0987
The-Red-Ex
UltimoSpriter
TyranitarDark
DarkDragonn
rafa-cac
Phyromatical
Alucus
Newtiteuf
ChaoticCherryCake
moca

Gen 4 OW Sprites by:
Neo-Spriteman
VanillaSunshine
PurpleZaffre & Maicerochico
AtomicReactor

"ALL Lucas and Dawn Sprites" by Zygoat

"Gen 4 and 5 Trainer Sprites" by Mr. Gela

"Pokémon Essentials" was created by:
Flameguru
Poccil (Peter O.)
Maruno

With contributions from:
AvatarMonkeyKirby
Marin
Boushy
MiDas Mike
Brother1440
Near Fantastica
FL.
PinkMan
Genzai Kawakami
Popper
Golisopod User
Rataime
help-14
Savordez
IceGod64
SoundSpawn
Jacob O. Wobbrock
the__end
KitsuneKouta
Venom12
Lisa Anthony
Wachunga
Luka S.J.
and everyone else who helped out

"mkxp-z" by:
Roza
Based on MKXP by Ancurio et al.

"RPG Maker XP" by:
Enterbrain

Pokémon is owned by:
The Pokémon Company
Nintendo
Affiliated with Game Freak



This is a non-profit fan-made game.
No copyright infringements intended.
Please support the official games!
Last edited by a moderator: