Team:
Elle (lead dev)
Twitter
Infamous
Twitter
Quilchess
DeviantArt
Background:
Originally I made this project for the Relic Castle Winter Game Jam which just passed a couple days ago. Technically I finished on time and even submitted on time, but unfortunately there were several game breaking errors. I've fixed all I can; double, triple and quadruple checked things and now I am publishing it finally! I made this over the course of a week and a half in total; luckily gen2 games make for a small work-load. So looking over the game as I was testing, the demo has about an hour's worth of content; which is probably the most content I've ever published now that I think about it. It is a demo as well, so after it's been out for a bit and received feedback, I will do my best to overhaul some things; this of course meaning your save file will be lost. So keep that in mind.
Alright, enough rambling, time to present my project!
Pokemon: Stone Version takes place in the quite small island-region of "
Lavie
".
You recently graduated from university (from the location of your choice) and are sailing out to the region to become its first ever Professor! Along your adventure to meet your assistant, get to know the locals of the region and its history, you will get to enjoy the nostalgia of the GSC-era. Well, it is more like Gen2.5, but let's not get too picky. The game in it's entirety when it is completed will be 3 gyms so it is rather short.
Features:
+ Portraits with main-story dialogue!
Custom battle backgrounds!
Revamped colors in both battle sprites, tiles and overworld sprites!
Official Pokemon from generations 1 through 5 in the old GSC sprite-style!
Beta GSC Pokemon make their return as well!
Download Link: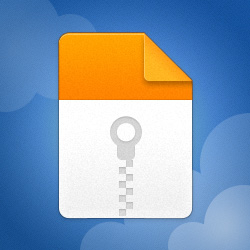 MediaFire is a simple to use free service that lets you put all your photos, documents, music, and video in a single place so you can access them anywhere and share them everywhere.
Dev Notes:
When you heal your Pokemon, there is a little bit of a delayed pause. Not sure why, but don't worry, your game hasn't froze.
A notepad document has been attached in the zipped file, it will tell you what evolution changes have been made.
Credits:

Main Staff
Story & Game Concept, Mapping, Eventing - Elle

Team-Building Help - Infamous

Custom Pokemon Battle & Overworld Sprite - Quilchess

---

Tiles:
Pokemon Gold & Silver
Elle

Custom Sprites:
Elle
Quilchess

Battle Backgrounds:
Princess-Phoenix
Carchagui
Aveontrainer

Gen2 Battle Sprites:
COMBOY
DarkDoom3000
Koolboyman
AkaiIsamu
Neslug
NICKtendo DS
Wes
pokekoks
Mighty Jetters
Alpha Six
Jeremy
Lockerz102
JoshR691
Koopaul
Parasect047
Ike
ClawedNyasu
Layle
SengirDev
Devicho

Music:
Pokemon Puzzle Challenge
Pokemon Gold & Silver
Pokemon Pinball

SFX:
RPGMaker XP
RPGMaker VX Ace

RPGMaker - Enterbrain

"Pokémon Essentials" was created by: Flameguru, Poccil (Peter O.), Maruno With contributions from: AvatarMonkeyKirby, Marin, Boushy, MiDas Mike, Brother1440, Near Fantastica, FL., PinkMan, Genzai Kawakami, Popper, help-14, Rataime, IceGod64, SoundSpawn, Jacob O. Wobbrock, the__end, KitsuneKouta, Venom12, Lisa Anthony, Wachunga, Luka S.J. and everyone else who helped out.

Pokemon Essentials GS - Comboy

Game Jam Assets - Relic Castle Staff

Special thanks to all my friends who supported me and kept me going.