Created With:
RPG Maker XP on Pokemon Essentials 18.1
Lead Developer:
Falcary
Discord Server:
https://discord.gg/Gxt9c9rRB2
​
​
​
​
​
​
​

​
​
​

​
falcary (Lead Developer)
Xeru (Lead Developer)
Purple (Composer)
Izuu (Lead Artist/Lead Composer)
Productiepoes (Artist/Spriter)
Fenrir (Spriter)
MultiDiegoDani (Spriter)
BiggusWeeabus (Spriter)
Blade (Spriter)
Ryan Edgewurth (Composer)

Commission Team:

Idilio (Spriter)
Pantastic (Spriter)
AnonAlpaca (Spriter)
Travis (Spriter)
Mew (UI Artist)
TechSkylander1518 (UI Artist)

​
​
​
​
​
​

Fenrir
silverissick
acica
RavenQueen
Necro
Reintendo0
Hypur
Blu
heyhey
Izu
Karma24
MariMulder
Purple
xd shadow-ninja
Charm
Lucrain
[GBA-Styled] Audio files - JoblessMusic

Scripts:
"Pokémon Essentials" was created by:
Flameguru
Poccil (Peter O.)
Maruno
With contributions from:
AvatarMonkeyKirby
Marin
Boushy
MiDas Mike
Brother1440
Near Fantastica
FL.
PinkMan
Genzai Kawakami
Popper
Help-14
Rataime
IceGod64
SoundSpawn
Jacob O. Wobbrock
the__end
KitsuneKouta
Venom12
Lisa Anthony
Wachunga
Luka S.J.
...and everyone else who helped out

Luka-sj - Luka Utilities
Luka-sj - Modular Pause Menu
Luka-sj - Modular Title Screen
raZ - Simple Encounter List UI
Marin - Simple Encounter List UI
PurpleZaffre - Simple Encounter List UI
Nuri Yuri - Simple Encounter List UI
Vendily - Simple Encounter List UI
Savordez - Simple Encounter List UI
ThatWelshOne - Simple Encounter List UI
carmaniac, PurpleZaffre, and Golisopod User - Location Signposts
Kyu - Party Screen
Golisopod User - Party Screen
Falcary - Party Screen
Help-14 - Following Pokemon EX
Akizakura16 - Following Pokemon EX
PurpleZaffre - Following Pokemon EX
zingzags - Following Pokemon EX
Rayd12smitty - Following Pokemon EX
venom12 - Following Pokemon EX
mej71 - Following Pokemon EX
Golisopod User - Following Pokemon EX
Akizakura16 - Free Summary Screens
Some Tiles - PeekyChew
Some Tiles - BenderWaffle
Some Tiles - Raysum
Some Tiles - Magiscarf
Some Tiles - KyleDove
Some Tiles - falcary
Path Autotile - enterbrainxx
Grass Autotile - pablus94
HDrawer - BW Save Screen
shiney570 - BW Save Screen
bo4p5687 - Mega Evolution Scene
Falcary, Byliyth, Vendily - Level Cap Pause Menu
Various Credits:
Yoruva-Kotenox
FrediLikesWater
BenderWaffle
Raysum
Magiscarf
lichenprincess
Kyle-Dove
falcary
carchagui
KioRaka
Nevado
Heavy-Metal-Lover
WesleyFG
Dewitty
Zetavares852
LaPampa-Fr
XDinky
Newtiteuf
PandaInDaGame
Alucus
Erma96
Hydrargirium
Poison-Master
Thedeadheroalistair
Shutwig
Asdsimone
Xxdevil
Steinnaples
Hek-el-grande
sylver1984
NikNak93
TeaAddiction
Cuddlesthefatcat
Gigatom
ChaoticCherryCake
AJ Nitro
Alistar
Aveontrainer
Bacon
Dasani
Dawn Bronze
Heartless Dragoon
Labs
Lennybitao
Pokémon Dawn
Pokémon Reborn Team
Pokémon Rejuvenation Team
Pugsoy
Redblueyellow
Remy
RocketSeviperShadow
Seiyouh
Shyinn
The Purple Stuff
The Red-Ex
Vurtax
XDinky
PeekyChew
Midnitez-REMIX
Scnhee
Ekat
Heartlessdragoon (RSE Rips)
Vurtax (Mis Objects)
mustafa505
Gen 7 Back Sprites by:
leparagon
Z-nogyroP
zlolxd
elazulmax
mangamanga
Vanilla Sunshine
Gen 6 Back Sprites by:
MrDollSteak
Spherical-Ice
Various contributors to the Gen VI: DS-Style 64x64 Pokemon Sprite Resource
Vanilla Sunshine
Vurtax
Heartlessdragoon
kalarie
X-5-4-5-2
ClaireStarsword
fishbowlsoul90
Hyshirey
Morlock-Liam
ThatRandomSpriter
Raven-Daniela
FYTYNo1
DestvoL
EndlessTGX

trcharmizzy - raZ, Fenrir, mizzypd
Overworlds - Aveontrainer
Battle backgrounds - falcary
Overworld Pokemon 908 - Commissioned by AnonAlpaca
Regional and Fakemon Icons - Productipoes, MultiDiegoDani
Region Map - raZ
Pokemon Myth Logo - Productipoes
Magicscarf
AnonAlpaca
RBRNNova
jessjackdaw
50shadesofheliolisk




EBS Rip (Transitions): Pokemon Splice Dev Team
​
​
​
​
​
​

​
Story​
"A trainer who truly tries their hardest, will always succeed in the end, despite the amount of evil they face..."

Pokemon Myth is all about proving your worth, with many new faces that believe in you throughout your journey, you must strive to become the new Pokemon Champion and prove to everyone that you are more than just a 15 year old kid from Courmine Village. Throughout your journey you gain trust from many strong trainers, who see potential in you and ask for your help against Team Corrupt. Team Corrupt is an evil organization commanded by a anonymous face, and their goal is to create a new found power by using Arceus and Mew, the two gods of the Mythan Region! Follow this team to the depths of Mythic Forest, and Lost Temple, to finally put a stop once and for all, prove that you can beat all 8 gyms along the way, and take over the Pokemon League, to show that you can succeed!
New megas
New forms
Loads of Fakemon
Star-Face shiny variants
Player controlled gyms (Our community gets gyms based off of them!)
2 Regions with massive exploration (Plus Sinnoh and Unova)
Custom mechanics
New moves
New items
New types
New Eeveelutions and Megas!
And more!
​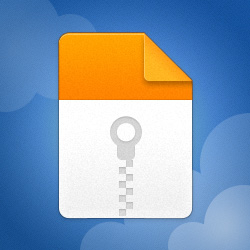 MediaFire is a simple to use free service that lets you put all your photos, documents, music, and video in a single place so you can access them anywhere and share them everywhere.
Last edited: