Disclaimer
The following project is a fanmade prequel of Pokemon Insurgence. I have permission / consent from the lead developer of Pokemon Insurgence,
1ofthe4rocketbros
, to create this project. That being said, as part of the arrangement I need to make clear that this is not officially canon or officially related in any way to Pokemon Insurgence. Likewise, this project doesn't feature any musical or graphical assets, any of the Deltas or any of the code used in Insurgence. This project is not in any way to better Pokemon Insurgence, it is more of a love letter to a project I really admire. With that out of the way, lets get on to the project!
*Important to note as well, this game is 2-3x darker than Insurgence, so it is not recommended for children or younger teenage players.
​
---
Team
Elle (Project Leader)
- Mapper, Event Designer, Character Artist, Writer, Delta Artist, Pokemon Spriter, Trainer Spriter
Sorrow-Divine
- Pokemon Spriter, Trainer Spriter, Delta Artist
Crimson
- Trainer Spriter, Difficulty Balancer
Xiapher
- Item Spriter, Delta Artist
Apawn
- Pokemon Spriter, Delta Artist
---
Introduction
Welcome back to the Torren Region! Taking place 10 years prior to the opening events of Pokemon Insurgence, the region feels both nostalgic yet quite
different at the same time. Travel through 1/3 of the region, rediscovering recreated versions of your favorite locations of Eastern and Central Torren.
With around a dozen new Delta Pokemon to discover and capture, new and old characters to meet, 4 of the 8 gyms to defeat,
new and old cults to face off and so much more, it should be a fun new experience to be had!

*You will need to have played Pokemon Insurgence to fully understand the character and plot references.
​
---
Torren Region
Except for the small extension south of the region, the layout for the region is largely the same as it was in Pokemon Insurgence. That being said, it won't be
a cut and paste 1 to 1 recreation, each location has a new creative twist with new tiles and new overall feel. Some locations have also been expanded
with new areas both in plain sight and hidden. Each location feels new and unique and contains brand new wild encounters as well as new NPC's and trainers!
(All the dark grey routes / icons mean they will not able to be explored)
​
---
Plot
You play as a young somewhat experienced cultist from the "Cult of Darkrai". From one night to another you take part in your usual tasks,
spend time with your friends and witness Pokemon summoning. One night you are given an advance task to perform and with your unfortunate luck you,
stumble through a series of dangerous experiences which turn your whole life and outlook upside down.
​
---
Features


A New Spin On An Old Story
With extended depth to the lore and mechanics of the region, characters and cults, it will feel familiar yet completely new.
New Delta Pokemon & Forms
Across the whole game there are 14 Delta Pokemon to collect; will you find them all? There will even be some hidden forms to find too.
Gen1 to Gen8 Pokemon
While there are less Pokemon to capture, you can discover various Pokemon from all 8 generations!
Brand New Cults
Along with the 5 official cults of Torren, you will also meet / hear about 4 other cults!
Beautiful Fogs
Almost every map will include intricate lighting and shading effects to add more atmosphere!
A Unique Development Kit
Unlike the sea of Pokemon Essentials games, Pokemon Exigence runs on Pokemon SDK. With a smooth 60fps even with maps
filled with events & animated tiles and unique UI graphics, it is a new and beautiful experience!
And Much So More As The Game's Development Progresses!
​
---
New Starter Pokemon
You begin your journey with a new summoned Pokemon. Which familiar will choose to partner up with you?
Delta Hatenna

------------------------------------

Delta Impidimp




Psychic / Dark

-------------------------------------------

Dark / Dragon



---
New, Old & New Old Cults

Cult of Darkrai
Worshipers of the Mythical Pokemon Darkrai, they hope to harness the power to live an immortal life in the world of dreams.
Despite their appearance, they are very honorable people who try to live a good life and protect themselves
and the neighboring towns in their territory.


Trinity
Before they were the evil "

Sky Cult

", they were a peace-keeping anti-cult dedicated to the protection of Torren.
Their name stems from three different divisions that make up the organization.
Siren Call
Inspired by a local myth of Milotic-Mermaids, Siren Call is a small cult with beautiful yet deadly members.
They are currently allied with and seen as a division of the Abyssal Cult.
---
Screenshots
---
Demo Content
The demo will feature from the Darkrai Cult Base to Route 2; which I know doesn't sound like much, but it is at least 2 hours or so worth
of content. In it you will experience an introduction to the characters in the first chapter of events, one Delta Pokemon to hunt down,
many Pokemon to catch and a secret event to access; if you can find it.

-----------
Download
(Coming November 30th)
Dev Team
Elle
Sorrow-Divine
Crimson
Xiapher
Apawn

PSDK Credits

Tile Credits
Alucus
AveonTrainer
Boomxbig
Carchagui
Dante
Erma96
ForeverXShoddyBattle
Galanium-Arts
Hek-el-Grande
InmortalKaktus
Kaliser
KingTapir
KioRaka
Kyledove
LogiedanT-T
LotusKing
LTSeraa
LunaMaddalena
Magiscarf
MoonTIK
Mr-duke
Pablus94
PeekyChew
Princess-Phoenix
raouii
SailorVicious
Seiyouh
Slimshady
TheDeadHeroAlistair
Thunderdove
Tratas
UltimoSpriter
WesleyFG
XDinky
Zeo254



Battle Backgrounds


Carchagui


Princess-Phoenix



Sprites
FloatzelKing
Leparagon
LogiedanT-T
LunaMaddalena
Mjco
SageDeoxys

Music
www.hooksounds.com
Hooksounds Originals
--


dig.ccmixter.org


onlymeith
--


Soundcloud


PeriTune
ThrillShow
-- downloads.khinsider.com Braxton Burks - Reorchestrated Pokemon Music

Special Thanks
1ofthe4rocketbros (Lead Dev of Pokemon Insurgence)
---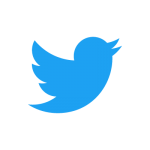 ​
Last edited: