Joined

Feb 17, 2020
Posts

0
Hello everyone,
I'm currently looking for some additional help with developing PMD: Shift!, a Pokemon Mystery Dungeon MMO. It's a semi-private game, so we don't advertise much, but we do have a small, active community that's helped build this game for the past year.
Currently looking for content developers that can help create maps, dungeons, and stories. You don't need any experience; all you need is an artistic touch, a positive attitude, and eagerness to learn and experiment.
If you are interested, please send me a message on Discord: Blaze#9069. If you can't for any reason, please send me a private message here.
General Background​
Started in Sept. 2018
Originally forked from PMU - now with a custom client built from the ground-up and significant server modifications
First region is largely complete with 5 major cities and 25+ dungeons
Second region in development
Features​
We have all the features you would expect from a Pokemon Mystery Dungeon MMO, including:
Recruitment
Exploring dungeons with friends
Different types of missions
Creating custom, personalized houses
Shops and storage
Shiny Pokemon
Create secret bases in the overworld
Create guilds and guild bases
Content Screenshots​
Below are some screenshots of the areas created by our diverse development team so far: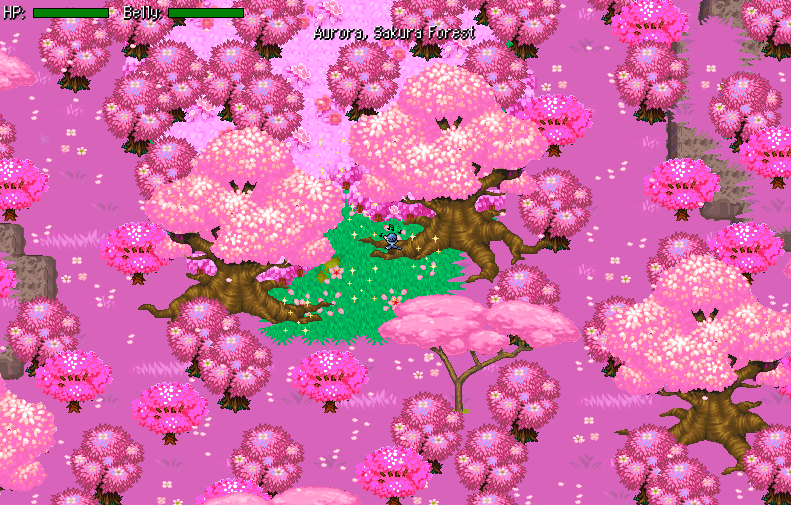 More Features and Screenshots​
Fly to visited landmarks
Trade Pokemon
Emoji
Mega Evolutions
Achievements
Item registration and quick use
Built-in skin database
In-game map
Thanks for reading!