((AS OF NOW, I AM BUSY BUT THANK YOU FOR YOUR MESSEGES))
Hi! I'm Water or Mizu, either is fine. But essentially, I would love to do as the title says and gain some experience.
I am also a long time fan of Pokemon, since the 1st generation on Game Boy, have participated in several nuzlockes
and briefly was in the competitive scene, even looking to get back into it, so I believe I have a firm grasp of the
series overall.
My specialty is character designs, but I am able to draw full art and I'm learning how to sprite as well. I have some
experience in RPG Maker Ace, not Essentials however. I don't know if this would be useful except for maybe, a few
things but I'm learning Japanese. (As a side note, I am LGBT. Questioning Gender and Aro/Asex if that matters to anyone.)
DMing me through here is fine, but I'm more likely to respond through discord (I'm in the Relic Castle server, WaterMystic277)
Or DM me through twitter, WaterMystic277 also. But please state you're looking to recruit for your game or I might end up
blocking you by accident. I'm Australian and I typically am active during midday to late at night.
I look forward to working with you!
Here are some examples of my work.
(Mimikyu Gijinka/Humanization)
(Concept of a Rival Character)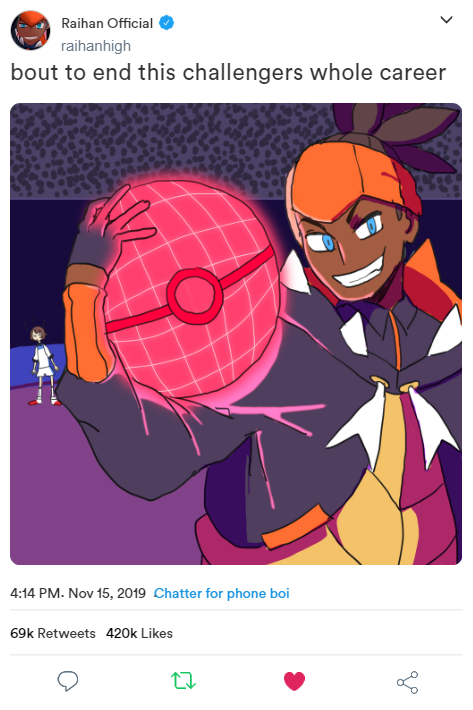 (A shitpost I am particularly proud of.)
Last edited: