Hey everyone, KaratGaming here. I have a new Pokemon fangame in the works, and I've been planning it while learning Pokemon Essentials simultaneously for the past two years. So far I made about 200 Fakemon, and I wanted to include already existing Pokemon with them too. Features so far will be food items to boost happiness and stats, travel methods and tools that replace HMs, 200 Fakemon and some official Pokemon, new and improved moves, and fusion evolution.
However, some of the main stuff for Pokemon Nickel, I can't do completely on my own. So I'm gonna need some people on here to help me with my fangame. The positions necessary for completing this fangame are as follows:
-Scripter
-Pixel artist
-Musician
-Move Animator
-Tester
So far I don't have any screenshots for this fangame, but however, I have a lot planned for it and I'm willing to make it into a full fangame. I'm needing help from fellow fangame makers who are passionate about Pokemon as well. Thank you for reading this.
Some Fakemon artwork I've done myself: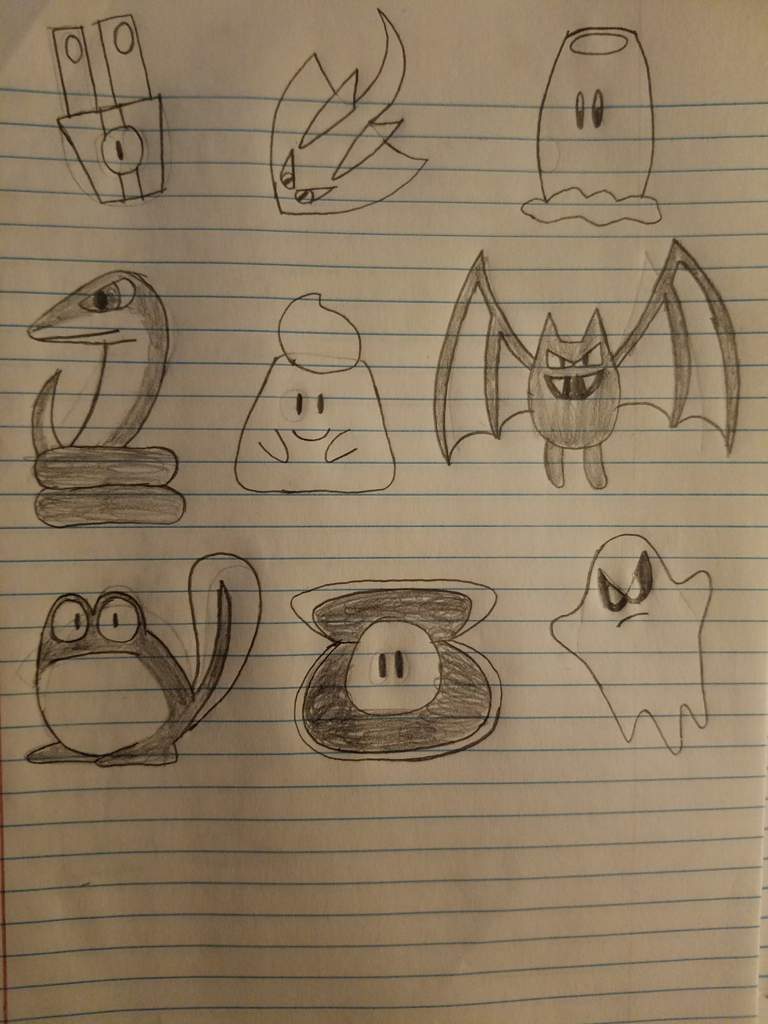 Last edited: