~ Download Link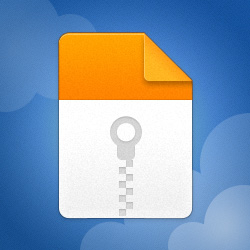 MediaFire is a simple to use free service that lets you put all your photos, documents, music, and video in a single place so you can access them anywhere and share them everywhere.
v 6.0 (updated 12/11/2020)
~ Plot ~
Three years ago, several children were abducted from across the Sarapo region and forcibly inducted into Project M: A mind control program masterminded by a cadre of scientists from their laboratory on Jerboa Island.

Under the watchful eye of Professor Ebony, the kidnapped children were subjected to intensive hypnotheropy and other experimental treatments. The end result: Fanatically loyal test subjects, physically and mentally conditioned to be elite Pokemon trainers and agents of the lab.

You are one of these test subjects. You have no memory of who you are or where you came from. The world outside the lab remains a mystery to you. Your identiy, and your free will, are no longer your own.

Little do you know, you are about to begin an extraordinary adventure...
~ Features ~
EXPLORE THE SARAPO REGION
Your adventure will take you to a wide variety of exotic locations, such as the burning wasteland of the Charred Canyon, the Scyther-infested wilderness of the Jade Forest and the sprawling metropolis of Skylight City.

UNIQUE, CHARACTER-DRIVEN POKEMON ADVENTURE
Pokemon M aims to deliver a rich, immersive and character-driven story, even if it means deviating from the tried and true formula of the original games. You will encounter numerous allies, adversaries and rivals on your journey, all of whom have their own part to play in the wider story.

PREQUEL TO THE ORIGINAL GAMES
Pokemon M is set ten years before the events of the original games. It will explore the origin stories of a wide variety of familiar characters such as Oak, Giovanni, Blaine and Sabrina.

GENETICALLY ALTERED POKEMON
The diabolical scientists on Jerboa Island have done a number of twisted experiments on certain Pokemon in the region, radically altering their typings and movesets. You will encounter several of these 'Fakemon' throughout your adventure and will even have opportunities to use them for yourself.
~ Credits ~
POKEMON M (V.1.0)
Created by JackQ
This is fan-made Pokemon game created using Pokemon Essentials and RPG Maker. Pokemon is owned by Nintendo and Game Freak.
: : CREDITS : :
RPG MAKER
Enterbrain
POKEMON ESSENTIALS
Maruno
Flameguru
Poccil (Peter O.)
GRAPHICS & SPRITES
Trainer Sprites created by Mashirosakura
Pokemon Overworld Sprites ripped by Dragoon from The Spriter's Resource
MUSIC
Caves - Cave by Ikuko Mimori
Charred Canyon - Lethal Lava Land by Koji Kondo
Ebony's Theme - Sector X by Koji Kondo
Freecloud City - Dire, Dire Docks by Koji Kondo
High Noon Ranch - Streets of Laredo by Chris Hampton
Jade Forest - Banshee Boardwalk by Kenta Nagata
Jerboa Island - Young Photographer by Ikuko Mimori
Jerboa Labs - Aria Da Capo by Johann Sevastian Bach
Mew's Theme - Rainbow Cloud by Ikuko Mimori
New Dawn City - Side-Crawler's Dance by Senjan
Route Music A -The Hut By the River by Ikuko Mimori
Route Music B - Pokemon Signs by Ikuko Mimori
Skylight City - Sherbet Land by Kenta Kondo
Nightstorm City - Highway by Kenta Kondo
Twilight Town - Dark Hollow by Stewart Copeland
Trainer Battle Music - Master Hand by Hirokazu Ando
Special thanks to Thundaga for his series of Pokemon Essentials tutorial videos on Youtube.
~ Screenshots ~
Last edited: