Pokemon Gemstone
Introduction:
Pokemon Gemstone is a fan game created by myself using Pokemon Essentials & RPG Maker XP.
I decided to create Gemstone as a quick mini project just to see how fast I could make a game.
As I have already created a fan game, Pokemon Nova, I decided to use the sprites/characters just to save time.
Playthrough
Plot:
Journey through the Gemstone region as a new trainer straight out of trainer school.
You must travel through the Gemstone region to collect the 8 gym badges and become the league champion.
The main point of Gemstone is to actually prove a challenge in terms of Gyms, Rivals & Elite 4 battles.
Features:
- Edited 3rd Generation Tileset
- New Moves and also moves that have featured from later generations
- 2 Rivals
- 8 Gym Leaders and Elite 4
- New Gym Leaders
- New evolution methods for trade Pokemon
- Follow Pokemon Feature (DISABLED)
- Selection of existing Pokemon from all generations including generation 7
- Fairy type included.
- Mega Evolution
- No Evil Team
- New Movepools + Stats for some older Pokemon
- New Moves
- Updated TM List
Progress:
Pokemon GemStone is now complete,
If you find any problems/errors/bugs please contact me.
I tend to update with screenshots/Images/Maps on my twitter page:
https://twitter.com/PKMN_Nova
Screenshots: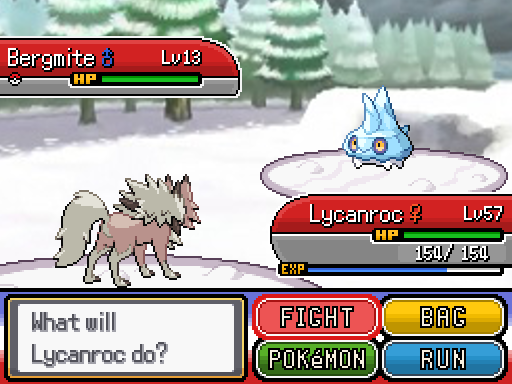 Download:
Pokemon GemStone Download
Pokemon Gemstone Pokedex with all changes can be found here:
Click here to download the Pokemon Gemstone Pokedex
Credits:
- Pokémon Essentials Starter Kit:
Maruno
Poccil
Flameguru
- Pokemon follow:
Help-14, zingzags, Rayd12smitty, Venom12, mej71
- Mega Sprites & Sylveon Sprites - The Smogon XY Sprite Project
Noscium, Layell & Branflakes325
Gen 6 sprites - XY sprite project
https://docs.google.com/spreadsheets/d/175-Dz01EzK9k1p1SknMUUlRlznX9WtlLZ7n6abYLVy4/edit#gid=0
Bergmite - Sleet
Avalugg - aXl
Skiddo - Paintseagull, Wyverii
Gogoat - siiilver
Phantump - wobblebuns
Trevenant - Galifia
Noibat - Quanyails
Noivern - aXl
Gen 7 sprites - S/M sprite project
https://docs.google.com/spreadsheets/d/1SiHVq1didxKRw-G6jnUsyTFp-CzUBdNBd5aBQ_1hI_I/edit#gid=0
Rockruff - Princess-pheonix
Lycanroc - leparagon
Sandygast - princessofmusic
palossand - princessofmusic
- Battle backgrounds
Gamefreak, Pokemon Company
Last edited: