Game Title: The Looker
Play as Emma from the Looker Missions in Pokémon X and Y and explore and solve mysteries
in an ever-changing and expanding Lumiose City!
Game Download: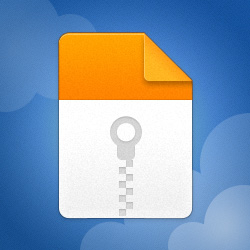 MediaFire is a simple to use free service that lets you put all your photos, documents, music, and video in a single place so you can access them anywhere and share them everywhere.
Made Using:
Pokemon Essentials GSC for RPGMakerXP
Team:
-Tomix9tomix Co-Dev
-Papurika Co-Dev and Artist
-MarcStuts08 Artist
-NuclearOmega Stat Maker
Notes:
Woohoo! Another game jam done! Time for some personal notes! The process of making this game was kinda a mess, we had an idea that we worked on slowly during the first 10 days or so of the jam. But I got too stressed because the scope seemed way too big. So I gave up. But we ended up deciding to come back during the last 20 days or so with a more manageable idea, and probably a better idea, which used everything we had made so far.
I'm pretty happy with how this game turned out, but I should note that it is fairly story focused, there isn't a whole lot of Pokemon gameplay. So it might not be to everyone's tastes, but I hope some people enjoy it!
This game was actually a ton of fun to make, to be honest, after the last jam I did (Azume), I ended it feeling really badly, but these last few days I have been really excited and happy, so I'm glad that I'm able to end this jam on a good note.
Thank you!
Resource Pack:
Dev Team:
-Tomix9tomix Co-Dev
-Papurika Co-Dev and Artist
-MarcStuts08 Artist
-NuclearOmega Stat Maker
Gen 2 Tiles:
-MarcStuts08
-Asaf Ben-non
Gen 2 Betamon:
-Dr LavaYT
-Gold and Silver Spaceworld 1997 demo
GSC Music:
-Junichi Masuda
-Go Ichinose
-Morikazu Aoki
Clone Trainer Script:
-Grogro
-Thanks to Golisopod User and ThatWelshOne_ for their suggestions.
A simple way to turn a trainer into your clone. For v19 and v20 For v18
reliccastle.com
POKéMON ESSENTIALS GSC
Xaveriux
With the indispensable help of: Caruban, prankster20, Vendily, AwfullyWaffley, TechSkylander1518, James Davy.
Pokémon Essentials GS base resources made by:
COMBOY
"Pokémon Essentials" was created by:
Flameguru
Poccil (Peter O.)
Maruno
With contributions from:
AvatarMonkeyKirby
Marin
Boushy
MiDas Mike
Brother1440
Near Fantastica
FL
PinkMan
Genzai Kawakami
Popper
help-14
Rataime
IceGod64
SoundSpawn
Jacob O. Wobbrock
the__end
KitsuneKouta
Venom12
Lisa Anthony
Wachunga
Luka S.J.
and everyone else who helped out
"RPG Maker XP" by:
Enterbrain
3rd, 4th and 5th generation Pokémon
devamped sprites made by:
COMBOY
DarkDoom3000
Koolboyman
Akailsamu
Neslug
NICKtendo DS
Wes
pokekicks
Alpha Six
Jeremy
Lockerz102
josthR69
Koopaul
Parasect047
Ike
ClawdNyasu
Layle
SengirDev
Devicho
Special thanks to:
Aioros
The Spriters Resource
Maruno
FL
Umbreon
Pia Carrot
Kcgaranzy
mej71
out written
kiedisticelixer
Crystal GFX Files:
Nuuk
GBC Party Sprites
EeVeeEe1999
QuilChess
JF278 & Dani (from Pokémon Fierce Melody)
Sun/Moon Community Dex v2.0:
Pia Carrot
Pioxys
Xeogran
Lightning
Enderific
SirWhibbles
SupahSanti
JaegerLucciano
patrickackerman
Seyeba
ubasuteyama
Rangi
bloodless
lakeofdance
datlopunnytho
Leperagon
Soloo93
Bronzeswagger
Sword/Shield Community Dex GSC style:
Meltan - ???, BloodlessNS
Melmetal - JuicyChickenThighs, PiaCarrot
Grookey, Jozzer26, PiaCarrot, JaceDeane
Scorbunny - PiaCarrot, JaceDeane, BloodlessNS
Sobble - EeVeeEe1999
Gossifleur - QuilChess, PiaCarrot, Copetin, JaceDeane
Eldegoss - PiaCarrot, JaceDeane
Corviknight - LucasSevero
Dreadnaw - EeVeeEe1999, JaceDeane
Wooloo - Nuuk
Zacian - PiaCarrot, Copetin
Zamazenta - PiaCarrot
Impidimp - PiaCarrot
Yamper - EeVeeEe1999, JaceDeane
Rolycoly - EeVeeEe1999, JaceDeane
Duraldon - Enderific, JaceDeane
Alcremie - JaceDeane
Weezing - PiaCarrot
Menu - Toxel Dragapult Chewtle Cursola Coalossal Eiscue Dracozolt Arctozolt.
Hatterene Barraskewda, Mr Rime
Rookiedie - Pia Carrot
Morpeko - JaceDeane
Polteageist - EeVeeEe1999
Cramorant - EeVeeEe1999
Applin - Pia Carrot
Obstagoon - Copetin
Sirfetchd - Enderific, JaceDeane
Ponyta - JuicyChickenThighs
Zigzagoon & Linoone - EeVeeEe1999
Dracovish - Nuuk
Drizzile Inteleon - Pia Carrot
Runerigus - EeVeeEe1999
Blipbug line - Enderific (and resized by Pia Carrot)
Dreepy and evo - Enderific
Galarian Meowth - Enderific
Hattena - Cinnaboopa
Attack Animations:
The Spriters Resource
COMBOY
RZC
Xaveriux
MarcStudio08
Scripts:
Caruban
Xaveriux
Vendily
Pia Carrot
Nyaruko
Pablus94
Marin
Gen 8 Project for Essentials 18 and 18.1:
Cry Credits:
Gen 1-6 Pokemon Cries- Rhyden
Gen 7 Pokemon Cries- Marin, Rhyden
Gen 8 Pokemon Cries- Zeak6464
PBS Credits:
Zerokid, TheToxic, Golisopod User, HM100, KyureJL, ErwanBeurier
Script Credits:
Gen 8 Scripts: Vendily, TheToxic, HM100, Golisopod User, Aioross, WolfPP, MFilice, lolface, KyureJL, DarrylBD99, Turn20Negate, TheKandinavian, ErwanBeurier
UberDunsparce - Compilation of Resources
Music and SFX:
Pokémon Gold, Silver & Crystal
Pokémon is owned by:
The Pokémon Company
Nintendo
Affiliated with Game Freak
I tried to use every plot point and character, hopefully they weren't too vague
Plot Point:
Technical Difficulties - In the power plant
Betrayal - Velvet
Reunion - In the finale

Key Character:
Neighbor (This one is a stretch sorry) - Neighboring universe
Father Figure - Looker
Professor - Dr. Xerosic
Last edited: