Like I said on the title, this are 2 new animations of Healing Balls, at Pokémon Center.
First animation is the typical animation but with the graphics of the healing machine and pokéballs bigger. The reason of this is that when you find a Pokéball in the map, they are bigger than the Pokéball of Pokémon Center.
I think this way is better.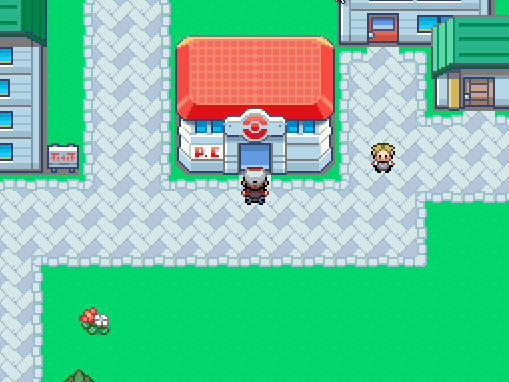 I'm doing the game in spanish but it doens't affect to the graphics.​
​
Second animation is own made. Instead of the machine, we have a new Crystal Box.
1.- Download graphics.

2.- Put sprites "Healing balls 1" and "Healing balls 2" on the folder Graphics>Characters above originals.

3.- On your Pokémon Center TileSet, put the graphics "Caja Original Grande" or "Caja de Cristal".

4.- In RPG Maker, put the Event of the ball animation to the half of the graphics.
Sorry about my english level and I hope you like the animations :)