POCKET MODERATORS
0.1.2​
Congratulations, applicant.
After a thorough review of your application, we've deemed you to be a perfect fit for our POCKET MODERATORS program. As a POCKET MODERATOR, your duty is to enforce the rules of our fangame, PokéMMOn, by reporting illegal trades and offensive content.
You are expected to be a model citizen.
You are expected to be fair and just.
​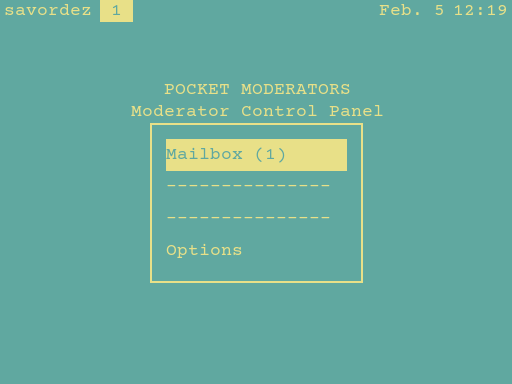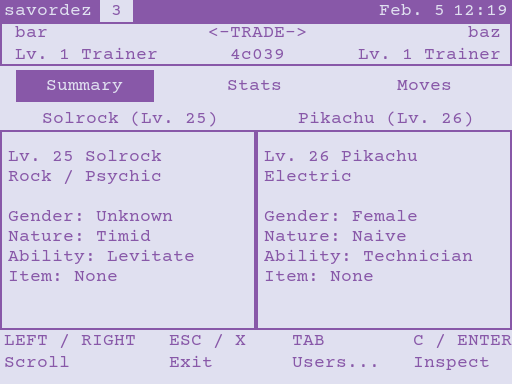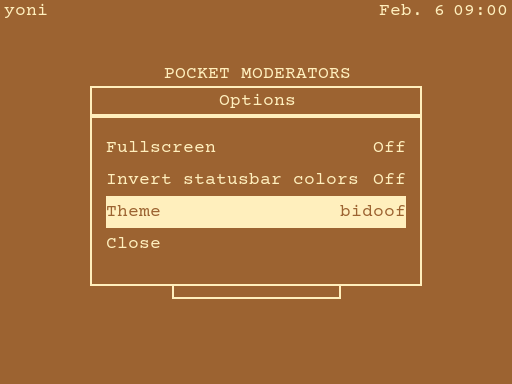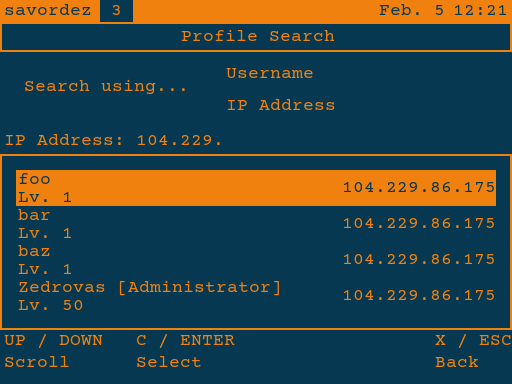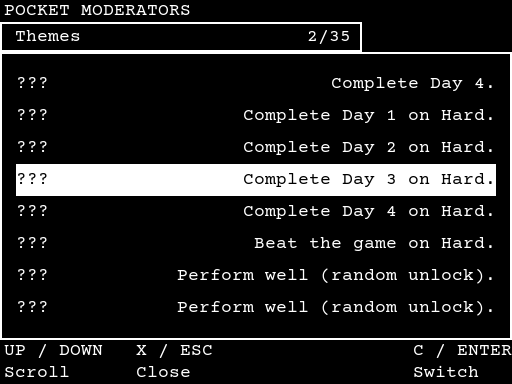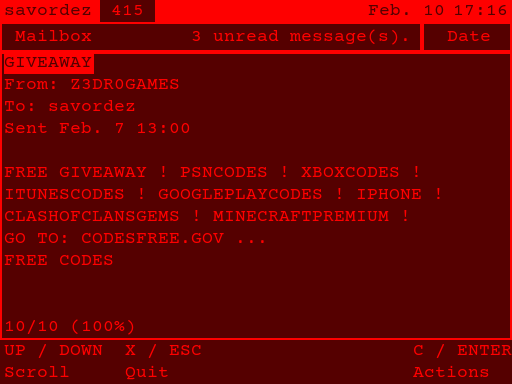 DOWNLOAD HERE
If you're a 0.1.x player, download
THIS 0.1.2 PATCH
and extract it to the game folder.
Made using RPG Maker XP and mkxp-z.
TRIGGER WARNING: The game contains a lot of foul language.
Team:
Savordez
megar (beta testing)
​
This game has no "graphics" for a resource pack, but here is the game's source for those who are interested:
DOWNLOAD SOURCE
Pocket Moderators
Created by Savordez

Beta Tester
megar

Marin's Utilities & Compiler
Marin

Luka's Scripting Utilities
Luka S.J.

mkxp-z
Roza
Ancurio
All other contributors

Pokémon Essentials 17.2
Flameguru
Poccil (Peter O.)
Maruno

With contributions from:
AvatarMonkeyKirby, Luka S.J.
Boushy, MiDas Mike
Brother1440, Near Fantastica
FL., PinkMan
Genzai Kawakami, Popper
help-14, Rataime
IceGod64, SoundSpawn
Jacob O. Wobbrock, the__end
KitsuneKouta, Venom12
Lisa Anthony, Wachunga

RPG Maker XP
Enterbrain

Courier Prime (font)
The Courier Prime Project Authors

Special thanks
Marin
Roza
Relic Castle

Thank you for playing!
Last edited: