Holly goes to the F*cking Lake

A calm and euphoric fishing experience


About:
Are you tired of battling? So are we.
Come join Holly as she is roped into a fishing competition, where you can expect the following:
-A new, fun fishing minigame inspired by Stardew Valley
-A Big Book of Fish for you to fill in with details of 40 obtainable fish
-Three elusive Legendary Fish to track down
Do you have what it takes to fish them all?
Its mechanics are very similar to the fishing minigame from Stardew Valley, but if that means nothing to you, here is a nice infographic to help explain!
GAME DOWNLOAD: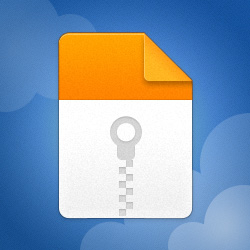 MediaFire is a simple to use free service that lets you put all your photos, documents, music, and video in a single place so you can access them anywhere and share them everywhere.
Team:
Tomix9tomix - Mapping and some other stuff
Ranko - Protag spriter, cutscene queen, and pogchamp
Vendily - Scripting goddess and a great teacher
Lichenprincess - Trainer sprite magician

Notes:
This game was made in ~3 ~4 days spurred on by a foolhardy thought by Ranko. And I, also in a foolhardy fashion, was completely on board with the prompt of making a fishing game. Originally the new fishing mechanic was not even planned, but very last minute Vendily joined on board and worked very quickly and very well. And I am very glad for it as I fricken love that fishing game.

On a more serious note, I really enjoyed making this game, it was a fun little rush for a few days, and I'm quite happy with the outcome. It was really great to make this game alongside my amazing team members, I hope you enjoy.

Resource Pack Download:

Made Using:
RPGMaker XP and Pokemon Essentials

Credits:


Holly goes to the F_cking Lake
Made by Tomix9tomix, Ranko, Vendily, and Lichenprincess

Ekat Gen 3 Tiles:

Heartless Dragoon
Morlockhater
Nemu
Ross Hawkins
Pokemon Dawn
Slimshady
Thedeadheroalistar
The-Red-Ex
Vurtax
Zein
Redblueyellow
Fabnt
War8
Dragoon
Silverdeoxys563
SteamyJ
Anonalpaca
Pokémon Rejuvenation
Puggsoy
Aveontrainer
Idillio
Dasani
Shyin

Tower of Hats Tiles

AnonAlpacca
Ekat
Elle aka Midnitez-REMIX
Heartlessdragoon
Hek-el-grande
Idilio
J-Treecko252
Kyle-Dove
LaPampa-Fr
Pokemon - Fire Red & Leaf Green
Pokemon - Ruby, Sapphire & Emerald
Sefti
Seiyouh
TheDeadHeroAlistair
Vurtax
XDinky
Zein
Zeo

Gen 8 Project

Battler Sprites:
Gen 1-5 Pokemon Sprites - veekun
Gen 6 Pokemon Sprites - All Contributors To Smogon X/Y Sprite Project
Gen 7 Pokemon Sprites - All Contributors To Smogon Sun/Moon Sprite Project
Gen 8 Pokemon Sprites - All Contributors To Smogon Sword/Shield Sprite Project
Overworld Sprites
Gen 6+ Berry Tree Overworlds - Anarlaurendil
Gen 6 Pokemon Overworlds - princess-pheonix, LunarDusk, Wolfang62, TintjeMadelintje101, piphybuilder88
Gen 7 Pokemon Overworlds - Larry Turbo, princess-pheonix
Gen 8 Pokemon Overworlds - SageDeoxys, Wolfang62, LarryTurbo, tammyclaydon
Gen 1-5 Pokemon Overworlds - MissingLukey, help-14, Kymoyonian, cSc-A7X, 2and2makes5, Pokegirl4ever, Fernandojl, Silver-Skies, TyranitarDark, Getsuei-H, Kid1513, Milomilotic11, Kyt666, kdiamo11, Chocosrawlooid, Syledude, Gallanty, Gizamimi-Pichu, 2and2makes5, Zyon17,LarryTurbo, spritesstealer, LarryTurbo
Icon Sprites
Gen 1-6 Pokemon Icon Sprites - Alaguesia
Gen 7 Pokemon Icon Sprites - Marin, MapleBranchWing, Contributors to the DS Styled Gen 7+ Repository
Gen 8 Icon Sprites - Larry Turbo, Leparagon
Cry Credits:
Gen 1-6 Pokemon Cries - Rhyden
Gen 7 Pokemon Cries - Marin, Rhyden
Gen 8 Pokemon Cries - Zeak6464
Script Credits:
Golisopod User, Luka S.J.
Compilation of Resources:
Golisopod User, UberDunsparce

Fast Forward Script

Marin - for the original Better Speed Up script
Phantombass - updating the script to Essentials v19.1


{INSERTS_PLUGIN_CREDITS_DO_NOT_REMOVE}

"Pokémon Essentials" was created by:
Flameguru
Poccil (Peter O.)
Maruno

With contributions from:
AvatarMonkeyKirby<s>Marin
Boushy<s>MiDas Mike
Brother1440<s>Near Fantastica
FL.<s>PinkMan
Genzai Kawakami<s>Popper
Golisopod User<s>Rataime
help-14<s>Savordez
IceGod64<s>SoundSpawn
Jacob O. Wobbrock<s>the__end
KitsuneKouta<s>Venom12
Lisa Anthony<s>Wachunga
Luka S.J.<s>
and everyone else who helped out

"mkxp-z" by:
Roza
Based on "mkxp" by Ancurio et al.

"RPG Maker XP" by:
Enterbrain
​
Last edited: