Don't Go, Pikachu!
A Roguelike Adventure
No time to rest! Pikachu has been kidnapped and needs your help!
Battle your way through five randomly generated environments in this unique roguelike adventure!
Beating the game rewards a badge and unlocks new starters - can you collect all?
Join our Discord for more Don't Go, Pikachu!
​
Features
Short roguelike game runs with a fast combat system featuring permadeath and limited PP.
5 hand-crafted environments featuring randomly generated layouts - every playthrough is different!
A roster featuring 36 battlers of which 17 starters.
54 moves with new, crisp animations.
A range of prefixes that elevate your moves to the next level.
Item upgrades that permanently improve your team.
Autosaving to continue where you left off.​
​
Theme
Don't Go, Pikachu features a much simplified gameplay loop without fuss: you need to get Pikachu back!
There are no abilities, mega evolutions, Z-moves, movesets, usable items or overarching story.
Instead, we've tried to distil the formula into a simple but satisfying roguelike loop.​
​
Some menus provide additional options via
the left and right buttons (e.g. there are
multiple battlers to pick from)!

PC Controls
Arrow keys: Movement
Z/Enter: Interact
X/Backspace: Cancel
Shift: Run
Control: Walk

Phone Controls
D-Pad: Movement
(use as a D-pad for the best experience)
A: Interact
B: Cancel
Run: Run
Walk: Walk​
​
​
Windows Download (1.12) (Now supports Intel!)

If you have technical problems, please

share your PC specs on our

Discord

if you are

experiencing issues so that we can support

all hardware as soon as possible!

Dedicated GPU?

Please make sure that your computer runs the game

on your dedicated GPU instead of integrated graphics.

Visual guide. AMD users:

We found that the game works when using

the latest Optional drivers instead of the WHQL ones

.

This should resolve the black screen issue

for both dedicated and integrated graphics.

(Adrenalin 22.8.1 Optional)


Requirements:

Ulix Dexflow requires OpenGL ES 3.2

Old computers or computers with integrated

graphics may not support this.​

Android Download (1.12)

If you have technical problems, please

share your issue on our

Discord

! Android devices

can vary wildly and we would love to

have feedback on how the game runs on

all kinds of devices. Hopefully, we can

fix any issues that crop up with your help!


Requirements:

Requires file permissions for saving progress.

Ulix Dexflow requires OpenGL ES 3.2

Old Android phones, especially those with Android

versions below 9, may not support this.

The game may respond slowly on older phones.​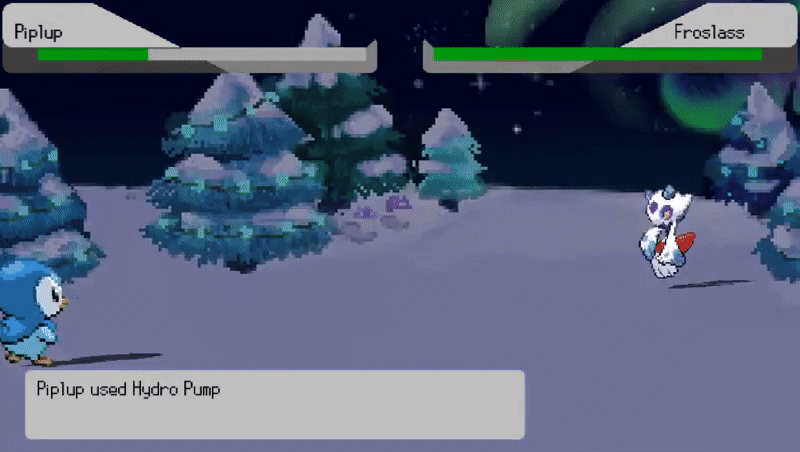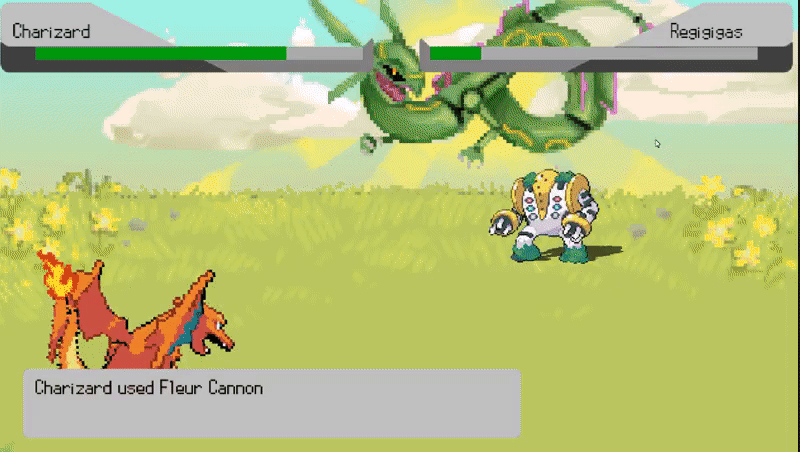 ---
(Gameplay) Questions
The game might not be compatible with your system.
Please let us know in our
Discord
so that we may be able to get it working together.
Sadly, the engine doesn't run on all computers, especially old ones or with some integrated graphics.
We are very sorry if this is the case for you and hope you'll have another laptop or phone available that does run the game.
The game will save your progress after interacting with something, battling or opening the status screen.
The saves are only for continuing your run; ending a run deletes the save.
The world generator starts when you start the game and runs in the background.
Multiple runs without restarting the game will be in the same world. Enjoy exploring!
Once you finish a run (by either dying or winning) the cinematic will be automatically skipped.
You can have a maximum of 3 battlers at a time.
Every battler has two customisable move slots and one base move.
Battlers that have fallen are out of the game and can't be brought back.
PP is limited, but there should be plenty of moves if you look around. :)
Try finding new moves to replace your old ones.
Types form a perfect circle where every type can use the moves
of that type plus one extra type.
For example:
Normal can use Normal and Ghost.
Ghost can use Ghost and Poison.
Poison can use Poison and Water, etc.
You can find all combinations in this chart:
Attribution
LKaljis
- Design & Graphics
[Twitter]
Ronsku
- Level & Gameplay
Sipondo
- Infrastructure & Battles
and our dog Maini for emotional support.
Don't Go, Pikachu! is a game written in Ulix Dexflow. This framework is still in heavy development and our efforts
are now available as contributions to the framework. As we are using a different engine than most we've made a non-exhaustive list
to clarify what work we've worked on this jam.
Please feel free to contact us if you feel anything is missing from this list.

All graphics as featured in the resource pack
Features unique to this game such as the changes to the battle system, permanent items and upgraded moves
Level generation and running the level generator in the background
Battles in a format that works for Android, not just Windows
All move animations, though some are based on previous work
---
Credits
Don't Go, Pikachu! was made by:
LKaljis - Design & Graphics
Ronsku - Level & Gameplay
Sipondo - Infrastructure & Battles
and our dog Maini for emotional support.
With further credits to:
[[CORE]]
[Ulix]
Sipondo
Ronsku
Boltzy
Nikkiamvg
Rhaidor
Special thanks to the ModernGL and Kivy communities for their neverending support.
[Dexflow]
Sipondo
Ronsku
Boltzy
Mischtogan
Nikkiamvg
[[Sound and Music]]
[ENLS's Pre-Looped Music Library (Background music)]
@ENLS
@KrakerwatYT
@Thundaga
[Sounds effects from Golden Sun]
[[Essentials Resources]]
[Following Pokemon EX (Pokemon sprites)]
Golisopod User
Help-14
zingzags
Rayd12smitty
mej71
PurpleZaffre
Akizakura16
Thundaga
Armin (Fairies Resource Pack)
Maruno
[Essentials (general artwork and sound effects)]
Flameguru
Poccil (Peter O.)
Maruno
With contributions from:
AvatarMonkeyKirby
Marin
Boushy
MiDas Mike
Brother1440
Near Fantastica
FL.
PinkMan
Genzai Kawakami
Popper
Help-14
Rataime
IceGod64
SoundSpawn
Jacob O. Wobbrock
the__end
KitsuneKouta
Venom12
Lisa Anthony
Wachunga
Luka S.J. and everyone else who helped out
[EBDX (Battle Sprites)]
GameFreak | Original sprites from B/W/2 games
Pokecheck.org | Ripping the sprites from B2/W2 roms
PinkCatDragon | GIF to PNG conversion
Pokémon is owned by:
The Pokémon Company
Nintendo
Affiliated with Game Freak
This is a non-profit fan-made framework.
No copyright infringements intended.
Please support the official games!
Resource Pack
https://reliccastle.com/resources/1008/
​
Last edited: