A game for the Relic Castle Winter Game Jam 2
Made by:
Tomix9tomix/CloonieKing: Lead dev, mapper, eventer, and just putting everything together
Monika: Head Artist and co. dev. Trainer sprites, overworlds, animations, and titlescreen
Papurika: Protagonist designer and the best emotional support I could ask for
AceGamerAndy: overworld and tileset artist
Made using:
Pokemon Essentials for RPGMakerXP
Download: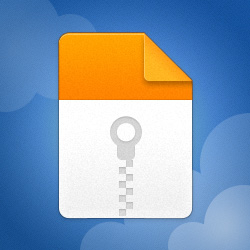 MediaFire is a simple to use free service that lets you put all your photos, documents, music, and video in a single place so you can access them anywhere and share them everywhere.
WARNING
PLEASE DO NOT PLAY WITH YOUR OWN IMPORTED FAST FORWARD SCRIPT
This game uses Looping music so that the BGM smoothly continues, however this means that the fast forward script cannot be used. It will cause the game to crash randomly. If you insist on editing the game and importing the fast forward script. Please save very often as fast forwarding will cause frequent crashes.
Resource Pack Download:
https://www.mediafire.com/file/krlkevtnrz3o6hc/Azume_Resource_pack.rar/file
Premise:
One day, you are visited in your dreams by a voice telling you to meet it at the Sacred Grounds.
This is the beginning of your fate, your fate to save the world.
Features:
-An exciting 2-3 hours main story, taking you to many different locales.
-A new pokeball called the "Reverseball" It calculates catch rate using your pokemon instead of the opposing pokemon!
-HM items for Cut, Surf, Strength and Waterfall!
-Many places to explore and secrets to discover.
-All the Sinnoh Legendary and Mythical Pokemon available for use, can you find them all?
Screenshots:
Notes:
First off, any questions or anything, feel free to message me on relic castle or on discord @Tomix9tomix#8625.
If you want clues for how to find certain legendarys, I'm happy to give hints.
Now some more personal notes:
Making this game has really been a journey for me, I've never felt so pressured in a game jam before, and that's saying something considering this is my 5th game jam! This game really took a lot out of me, but I'd like to think that's because I put a lot into it. I really think I can be happy with this game, looking at it right now, I'm happy with how it has turned out, I got to make the vision I wanted without cutting any corners. I say this every jam, but I think I mean it this time, unless I suddenly become dissatisfied with this game (which is totally possible), I think this will be my last fan game. I did sort of make this game a "best of", by incorporating parts of my other fan games that I like.
I hope you enjoy this game, it's been a ride.
Credits:
Pokemon Essentials 1.8.1:
Made by:
Flameguru
Poccil (Peter O.)
Maruno
With contributions from:
AvatarMonkeyKirby
Marin
Boushy
MiDas Mike
Brother1440
Near Fantastica
FL.
PinkMan
Genzai Kawakami
Popper
help-14
Rataime
IceGod64
SoundSpawn
Jacob O. Wobbrock
the__end
KitsuneKouta
Venom12
Lisa Anthony
Wachunga
Luka S.J.
https://reliccastle.com/essentials/
RPG Maker XP by:
Enterbrain
Misc resources from Vanishing Point Resource Pack
-papurikagakusyu (Papurika)
https://reliccastle.com/resources/417/
Misc resources from Pokemon Gratia Resource Pack
-Monika
-Tomix9tomix
Please note that @Monika~♡ is to be credited for nearly all of these graphics. This pack includes the following: -Overworld sprites for 4 non-playable trainers -Overworld sprites for 2 playable trainers -Battle sprites for 6 trainers -Pokeball...
reliccastle.com
Tiles from Pokemon Umber
-Dawn Bronze
-Heartlessdragoon
-TheDeadHeroAlistair
-Calis Projects
-Cilerba
-Magiscarf
-DaNerdyDude
-XDinky
-KyleDove
https://reliccastle.com/resources/26/
Tiles taken from Pokemon Castaway Resource Pack
-Michael
-Ekat
-WesleyFG
-Zein
-germy21
-Macuarrorro
-Ramiro Maldini
-Otonashi
-Dawn Bronze
-iamherecozidraw
-syansyan
-Sires J Black
-Cali & Alistair
-Fl.
https://reliccastle.com/threads/1722/
Offical Pokeon Music
-Junichi Masuda
-Go Ichinos
-Morikazu Aoki
-Minako Adachi
-Hitomi Sato
Fmodex script:
-
FIRELIGHT TECHNOLOGIES PTY LTD.
- FMOD Ex API
-Enterbrain
- RGSS
-Nuri Yuri
- RGSS Linker, RGSS FmodEx, Audio (FmodEx)
-GiraPrimal
- LOOP_TABLE
https://www.pokecommunity.com/showthread.php?t=349496
SM Wild theme, Maile theme, Tapu theme, Elite 4 theme, Ultra Beast theme
-ShinkoNetCavy
-Revle
-Williatico
https://www.netcavy.net/midiarchive
Japanese Interior tiles, and misc overworlds
-Aveontrainer
https://www.deviantart.com/aveontrainer
Snowy Tileset:
-DawnBronze
-Magiscarf
-Fanking Omega
Misc building tiles:
-
TheDeadHeroAlistair
Gen 6 Sprites:
-Zerokid for compiling
-Arkeis
-Layell
-aXI
-TheAetherPlayer
-LeParagon
-Basic Vanillite
-Larryturbo
-Branflakes325
-Wyverii
-Brylark
-Bynine
-Corson
-Dleep
-Farriella
-G.E.Z
-Galifia
-N-Kin
-GeoisEvil
-princessofmusic
-Quanyails
-Legitimate Username
-Noscium
-MrDollSteak
-Luigi Player
-Paintseagull
-RedRooster
-Siiiilver
-Sleet
-TeraVolt
-TheCynicalPoet
-TrainerSplash
-Wobblebuns
-WPS
-Zermonious
https://reliccastle.com/resources/383/
Sweet Panoramas:
-AtomicReactor
https://reliccastle.com/threads/2498/
Smokey Fog:
-Zerokid
https://www.pokecommunity.com/showthread.php?t=428411
Gen 7 Sprites:
-Amethyst
-Jan
-Zumi
-Bazaro
-Koyo
-Smeargletail
-Alex
-Noscium
-Leparagon
-kin
-fishbowlsoul90
-princess-phoenix
-DatLopunnyTho
-Conyjams
-kaji atsu
-The cynical poet
-LuigiPlayer
-Falgaia of the Smogon S/M sprite project
-Pikafan2000
-Lord-Myre
https://www.rebornevo.com/forums/topic/24410-gen-7-sprite-pack/
Gen 1-5 Pokemon Overworlds
-Neo-Spriteman
-MissingLukey
-help-14
-Kymoyonian
-cSc-A7X
-2and2makes5
-Pokegirl4ever
-Fernandojl
-Silver-Skies
-TyranitarDark
-Getsuei-H
-Kid1513
-Milomilotic11
-Kyt666
-kdiamo11
-Chocosrawlooid
-Syledude
-Gallanty
-Gizamimi-Pichu
-Zyon17
Gen 6 Pokemon Overworlds
-Sparta
-Lunardusk
-princess-pheonix
Generation VI Pokemon Overworld Sprites They look pretty nice. About This is just a nice simple little pack that includes overworld graphics for all Gen VI Pokémon. The best part is that all the tedious work of formatting them for...
reliccastle.com
Name window Script
-Mr. Gela (Teo)
https://www.reliccastle.com/resources/197/
HM Item Script
-Marin
https://reliccastle.com/resources/180/
Invalid tile Eraser script
-Marin
https://reliccastle.com/resources/468/
Where I used the graphics:
-Doing the Looker sidequest gives you "Looker Tickets" which use the envelope graphic
-In Torpe City there is a challenge to battle the 3 brothers, they are the trainer sprites with the hats
-weird pokeball is used as a "Reverse Ball"
Last edited: